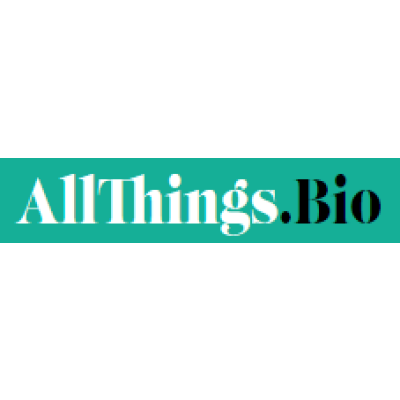 Allthings.bioPRO
Allthings.bioPRO - Game changer for the bio-based economy
Project details
Type of project

Coordination and Support Action

Project focus

Market, policies & awareness
Project period

1 September 2020 - 31 August 2023

CBE JU Contribution

€ 1 999 980

Call identifier

H2020-BBI-JTI-2019
Summary
The bioeconomy is rightly viewed as a major player in delivering a more sustainable and more circular economy. It is providing the potential to make increasing numbers of industrial and consumer goods from biomass and the underused waste from other processes. However, equally importantly, the bioeconomy can make a major contribution to reducing Europe's dependence on oil and gas, both as an energy source and as a raw material, helping the transition away from the current fossil-based economy.
Society will lie at the heart of this transition. It is people – both as citizens and as consumers of products – that will shape its speed and direction. It is them that will inform the bio-based industries what they want, what they need and what works. They will also want to make their voice heard politically, ensuring their views are considered when setting policies to drive the bioeconomy. Buy-in from the public at large will be a key determinant in ensuring the success of the transition. Allthings.bioPRO will provide a novel approach to promoting this involvement, by creating and deploying an innovative gamification ecosystem that combines a serious game, a smartphone app and online and offline communication and engagement activities. The project centres on four tangible themes that are familiar to the wider public - food packaging; fashion and textiles; kids and schools; jobs and careers.
This is designed to address a major gap in encouraging citizen engagement, namely creating a deeper understanding of the issues surrounding new production and consumption models. This will allow a better, deeper debate and equip citizens with the confidence to ask the questions that matter on quality and functionality compared with existing products and answer their question on sustainability. By doing so, it will allow citizens to make an active contribution to the direction of the bioeconomy.
The overarching objective of Allthings.bioPRO is to devise effective ways of increasing awareness, participation and co-creation of the bio-based industry among citizens. This will help harvest valuable feedback and inputs for the industry on current perceptions. Specifically, the project will:
Deploy a smart combination of gamification, serious gaming, a mobile app and a communication campaign to engage citizens. This will help gather information and data on their ideas and priorities on specific topics relating to the bioeconomy; these insights will be valuable for the bio-based industry and the Knowledge Centre for Bioeconomy.
Exploit and further develop the Allthings.bio Platform to communicate on the bio-based economy with the broader public. It will achieve this by linking the platform with the serious game, the smart phone app and a European Bioeconomy Citizen Action Network.
Ensure the uptake of results through early and regular involvement of regional partners and citizens, as well as with key bio-based economy stakeholders, policy makers and the Knowledge Centre for Bioeconomy.
By designing both the tools and a system that empower citizens to participate in the bioeconomy, the Allthings.bioPRO project will empower them to become involved in the bioeconomy. This will not only ensure that the wider public understand and are engaged in developments in the industry but will also make their voice heard in shaping its future direction and ensure it addresses their needs.
Consortium map
Project coordination
FACHAGENTUR NACHWACHSENDE ROHSTOFFE EV

Gulzow, Germany
Consortium
FONDAZIONE ICONS

Lodi, Italy

PROSPEX INSTITUTE

Bruxelles / Brussel, Belgium

NUROGAMES GMBH

Koln, Germany

STICHTING DE NATUUR - EN MILIEUFEDERATIES

Utrecht, Netherlands

Institute of Baltic Studies

Tartu, Estonia

SIHTASUTUS TARTU KESKKONNAHARIDUSE KESKUS

Tartu, Estonia

STICHTING FASHION FOR GOOD

Amsterdam, Netherlands

WISSENSCHAFTSLADEN BONN EV

Bonn, Germany

VETENSKAP & ALLMANHET, VA

STOCKHOLM, Sweden

B.T.G. BIOMASS TECHNOLOGY GROUP BV

Enschede, Netherlands

INTHUM - LABORATORIO INTERCULTURALE DI RICERCA E DI PROMOZIONE DELLA CONDIZIONE (H)UMANA

SASSARI, Italy