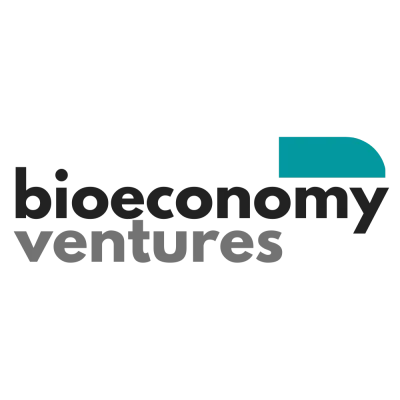 BioeconomyVentures
RAISING DISRUPTIVE BIOECONOMY VENTURES, STARTUPS AND SPIN-OFFS TO THE TOP
Project details
Type of project

Coordination and Support Action

Project focus

Market, policies & awareness
Project period

1 May 2021 - 31 October 2023

CBE JU Contribution

€ 1 499 312,50

Call identifier

H2020-BBI-JTI-2020
Summary
The bioeconomy sector is one of EU's largest, employing almost 19 million people and generating an annual turnover in excess of €2 trillion. It is also a key strategic sector for the EU in its efforts to establish a genuinely sustainable society, one that makes full use of existing resources. It will also play a key role in realising the EU's ambitions in the fight against climate change.
As with many dynamic sectors, the biobased economy attracts a large number of innovative start-ups and businesses. However, the failure rate of such companies is a concern – it can be as high as 90% in this field. Research has shown that that there are two main causes of this high failure rate. One is an inability to access the funding required to remain viable until they gain sufficient momentum or achieve critical mass necessary to survive. The other reason is a lack of the entrepreneurial and leadership talent required to turn a good idea into a sustainable business.
The BioeconomyVentures project aims to address these issues. It will establish the definitive reference platform for bioeconomy-based start-ups and spinoffs seeking to access finance and business insights. It aims to become the main meeting point for the European bioeconomy through a threefold approach. First, it will establish and leverage the first bioeconomy entrepreneurship ecosystem of its kind, reinforced by an ambassador programme. Second, it will create and validate a methodology for qualifying and quantifying the needs of the start-ups and spin-offs. Third, it will develop and execute a one-stop-shop to act as a main meeting point for stakeholders in the bioeconomy entrepreneurship field. This will offer high-quality services geared to unlocking the innovation potential and uncovering opportunities to build relationships and partnerships that will help fully realise this ambition.
As a Coordination and Support Action for the BBI-JU, the BioeconomyVentures project seeks to deliver a number of objectives; these include overarching objectives and those specific to key audiences. Among these, the project will:
Create and expand an interconnected European network in the biobased industries establishes fosters a large-scale brokerage demand between bioeconomy start-ups and spin-offs, and related organisations, clusters, corporates and investors seeking opportunities.
For entrepreneurs, start-ups and spin-offs, the project plans to identify and recruit more than 200 entrepreneurs in order to identify and understand their needs for specific financial and business advice, both for product development and access to finance.
For potential investors, the project will facilitate engagement with the biobased sector, arranging face-to-face meetings for the 200+ entrepreneurs with expert companies, organisation, ventures and other private/public investment funds.
For users, it will deliver an interactive platform that will serve as a main meeting point for the bioeconomy entrepreneurship field. This will bring together interested groups of stakeholders - start-ups, spin-offs, investors and corporates – in a single place. The goal is to provide access to high-quality services with a view to unlocking the innovation potential.
The project will also ensure that this network is sustainable, creating a replicable and scalable business model for the planned BioeconomyVentures ecosystem. This will aid expansion of the network and help realise the full potential in the sector.
As a Coordination and Support Action for the BBI-JU, the BioeconomyVentures project has set itself some specific targets for where it can make an impact. These include:
Encouraging 20 clusters/intermediary organisations to join the BioeconomyVentures Ambassadors Programme.
Reaching more than 1000 ecosystem stakeholders.
Involving a minimum of 25 different European regions.
Delivering 46 BioeconomyVentures 'Explore & Expand' workshops throughout Europe.
Launching three Open Calls for innovators attracting more than 300 applications with a view to support more than 200 of them.
Launching 60 corporate challenges, four brokerage works and put in place more than 30 deals during the lifespan of the project.
Ensuring the money raised by start-ups and spin-off is between €4-6 million.
Registering more than 250 users and ten external resources integrated into the platform.
Sign at least 20 Memoranda of Understanding with BioeconomyVentures ambassadors.
Establishing an effective governance model that can deliver stability for the next ten years.
Consortium map
Project coordination
IRISH BIOECONOMY FOUNDATION

Thurles, Ireland
Consortium
ALCHEMIA-NOVA GMBH

Wien, Austria

FUNDACION AITIIP

Zaragoza, Spain

UDRUZENJE ZA PREDUZETNISTVO I INOVACIJE FOODSCALE HUB

Novi Sad, Serbia

ASOCIACION CLUSTER FOOD+I

De Calahorra La Rioja, Spain

BIO BASE EUROPE PILOT PLANT VZW

Desteldonk Gent, Belgium

F6S NETWORK IRELAND LIMITED

Dublin, Ireland

FOODSCALE HUB GREECE ASSOCIATION FOR ENTREPREUNERSHIP AND INNOVATION ASTIKI MI KERDOSKOPIKI ETAIREIA

THERMI THESSALONIKI, Greece

F6S NETWORK LIMITED

London, United Kingdom

FLANDERS' FOOD

Brussels / Bruxelles, Belgium

ALCHEMIA-NOVA GREECE IDIOTIKI KEFALAIOUCHIKI ETAIREIA

THESSALONIKI, Greece