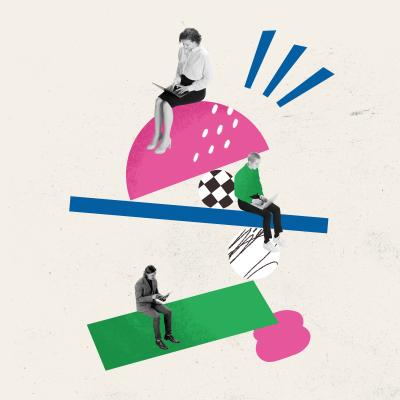 © Lustre - Source: Adobe Stock
Today the CBE JU programme office has launched an open call for a wide range of communication services, with a deadline to apply of 20 March 2023. The future framework contract will include content writing, design and animations, events organisation, social media support, and media relations services.
The future CBE JU's communication contractors will assist the partnership in promoting funding opportunities, highlighting the achievements of 140+ CBE JU-funded projects and the positive socio-economic, as well as environmental impacts of the initiative, and engaging with multiple stakeholders.
Organisations with relevant expertise can submit a tender to one or several lots of the future framework contract:
Lot 1: Content writing, design and animations
Main tasks: strategic conception, expert advice and services, design, drafting, content writing and production, in any format (offline and online), of communications content and branded material related to the activities of the CBE JU.
Lot 2: Events organisation
Main tasks: design, preparation, organisation and execution of events, both in-person and virtual. Events may include conferences, workshops, seminars, site visits, press briefings and media visits, shows, exhibitions and virtual events such as webinars, live studio events and pre-recorded streamed events with live interaction options.
Lot 3: Social media support
Main tasks: strategic conception, expert advice and services, social media analysis and monitoring, social media management, training, as well as the development and implementation of paid content.
Lot 4: Media relations
Main tasks: developing and maintaining media relations, in particular, media and multipliers mapping, personalised media outreach and pitching, media relations and partnerships, media outreach and public relations strategies, provision of the necessary tools to address specialised audiences and localisation of content and activities, in line with the CBE JU priorities.
The total value of the framework contract is expected to be up to €2.3 million over a period of four years.
The deadline to apply via the eTendering portal is 20 March 2023, 17:00 CET. Evaluation of tenders is expected to take place in April-May 2023, and the contracts signed in June 2023.