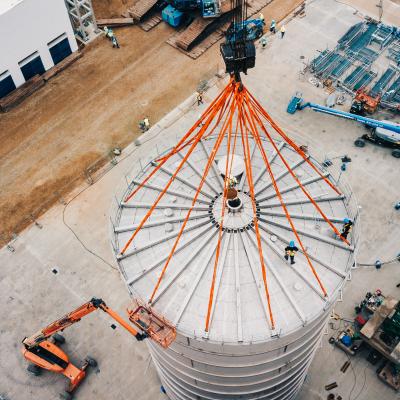 ©Clariant - LIGNOFLAG project
The new CBE JU widening participation strategy aims to step up the participation of less-represented countries and regions in projects funded by the partnership. Join our efforts to boost the circular bio-based economy in your region!
The strategy focuses on member states of the European Union, which were underrepresented in the projects funded by BBI JU, the predecessor of CBE JU, and are included in the list of widening countries of the Horizon Europe programme: Bulgaria, Croatia, Cyprus, Czechia, Estonia, Greece, Hungary, Latvia, Lithuania, Malta, Poland, Portugal, Romania, Slovakia, and Slovenia. These countries have a high underexploited potential for a circular bio-based economy and a strategic interest to develop it.
The CBE JU widening participation strategy and its action plan for the 2023-2024 period put forward two main objectives:
Identify the bottlenecks and opportunities for a higher participation rate
Increase awareness about the CBE JU funding opportunities and participation in projects funded by the partnership
How can you help?
Spreading the word about the CBE JU and its €2 billion funding envelope is the best way to encourage new organisations take part in CBE JU projects. Awareness-raising activities to promote the programme to new stakeholders planned for the 2023-2024 period include information days, webinars and workshops across Europe.
Capacity building is another focal point of the strategy and action plan. Exchange of best practice between non-widening and widening countries, as well as training on the application for funding will be two priorities in 2024.
Would you like to help promote CBE JU in your country and region? No matter whether you are a seasoned CBE JU beneficiary or a newcomer to the CBE JU community, join forces with CBE JU for one or several of the planned activities and contribute to advancing the circular bio-based sector across Europe!