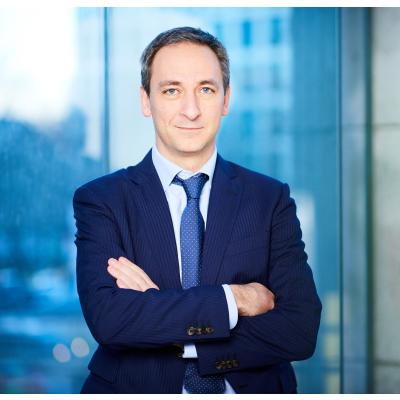 Nicoló Giacomuzzi-Moore
CBE JU Governing Board has appointed Nicoló Giacomuzzi-Moore as the joint undertaking's Executive Director ad interim. Today Nicoló is taking up his new responsibilities from Philippe Mengal who left CBE JU on 31 August. Under Nicoló's leadership the CBE JU team will continue delivering on its mission by concluding the first call for project proposals and addressing the priorities of the partnership's Strategic Research and Innovation Agenda.
On behalf of the CBE JU team, I would like to thank Philippe Mengal for his essential contribution to growing and strengthening the organisation around its values and its people, setting the right conditions for BBI and CBE JU to succeed

Nicoló Giacomuzzi-Moore

Nicoló is CBE JU's Head of Administration and Finance Unit. He has been working in European affairs for more than 20 years, with a focus on research and innovation policy, programme implementation and support to enterprises. Before joining BBI JU (now CBE JU) in 2016, he worked for the European Commission's Research Executive Agency where he was responsible of for financial and legal support in the implementation of European research projects. Nicoló also worked for an Italian business association dealing with industrial policy and stakeholder management at EU level. He holds a degree in economics and international trade.

Nicoló will lead the CBE JU team until the appointment of a new Executive Director, for which post the selection is ongoing. He will report to the CBE JU's main decision-making body, the Governing Board. 

Together with his colleagues, Nicoló will focus on several CBE JU priorities:
Implementation of the partnership's new Strategic Research and Innovation Agenda;
Conclusion of the first CBE JU call for project proposals and signature of grant agreements;
Involvement of CBE JU stakeholders in deploying solutions for the European bio-based industries sector.