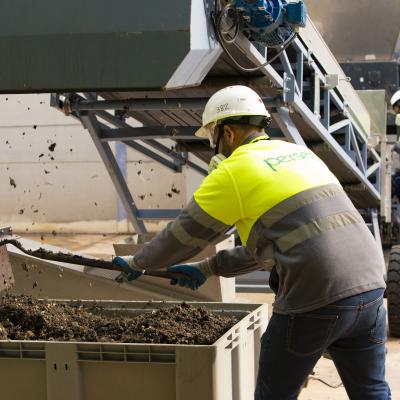 © PERSEO - URBIOFIN project
In today's communication on fertilisers, the European Commission is looking for ways to reduce both the industry's and farmers' dependence on imported fossil-based resources. As a solution, 15 CBE JU-funded projects have been preparing the emergence of alternative, sustainable and locally sourced bio-based fertilisers. 
Currently, most fertilisers used in agriculture across Europe contain nitrogen, phosphorus and potassium sourced outside the EU. These fossil-based ingredients are not sustainable, and their delivery is both expensive and unreliable, depending on the geopolitical situation in the world. 
Among other solutions, the EU needs to move urgently towards more sustainable and local production of fertilisers to ensure food security, keep farming competitive and the price of products affordable for the consumer.  
Bio-based fertilisers are a promising alternative or supplement to mineral and fossil-based fertilisers. They can be produced using circular bioeconomy approaches, from renewable bio-based sources, such as urban waste, sludge from wastewater treatment plants, agricultural residues, or other industrial sidestreams, amongst others, turning a problem into a new opportunity and closing the nutrients cycle. These resources are available locally, and they offer new business opportunities and jobs for the local communities. Equally importantly, bio-based fertilisers encourage more sustainable agricultural practices, which together with bio-based stimulants and coatings can bring benefits to the soil and the environment. 
More efforts are, however, needed to bring bio-based fertilisers to the market and scale up their production in a fully circular way. It is also important to build sustainable and environmentally friendly value chains for this emerging sector and make sure the technology delivers safe nutrients to the soil and ensures optimal plant growth. 
CBE JU is funding 15 projects working on these challenges across Europe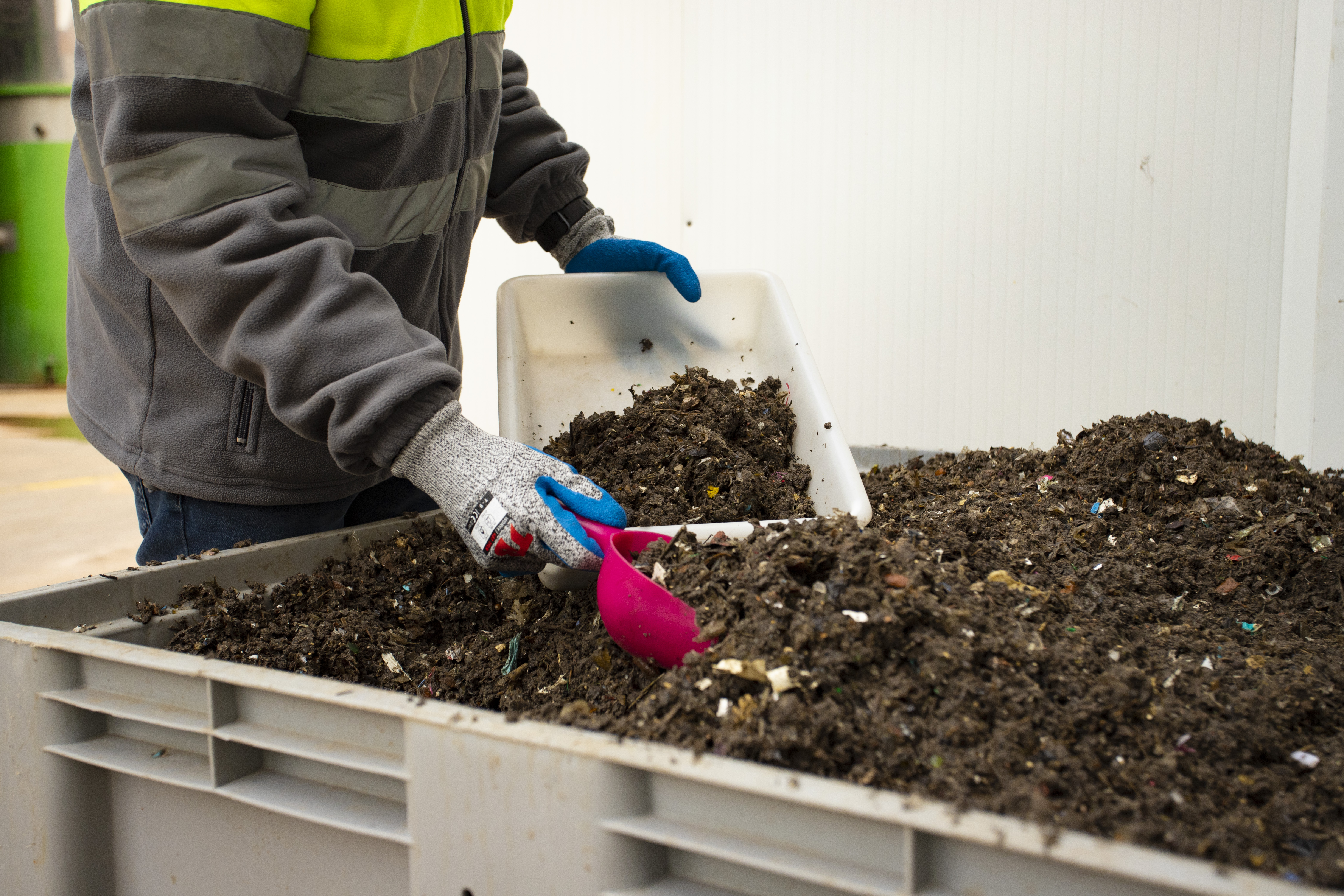 © URBIOFIN project
The B-FERST project, for instance, is minimising the environmental impact of the fertilisers' value chain by acting directly at the stage of nutrient extraction. The project is working on tailored solutions to improve soil nutrients and is developing new bio-based fertilisers and biodegradable coatings that will not release impurities in the soil and will avoid water pollution. B-FERST's team is also working on the improvement of the whole value chain, in particular by reducing the carbon footprint of the proposed fertilisers by 10 per cent, and by developing a market for secondary nutrients. 
The SUSFERT project is developing multifunctional fertilisers for EU farmers combining bio-coatings, probiotics and struvite for phosphorus and iron supply. The project's team counts participants from the entire value chain, from feedstock suppliers to marketing specialists, including fertiliser and bioactive producers. 
Several CBE JU-funded projects have included fertilisers in their portfolio of bio-based end-products. One such example is the AFTERBIOCHEM flagship project, which has built the first all-in-one chemical platform for transforming the sugar industry's sidestreams – mainly beet pulp and molasses – into bio-sourced molecules, derivatives of industrial interest and bio-based fertilisers. 
© AFTERBIOCHEM project
The URBIOFIN project is establishing an innovative integrated biorefinery for the transformation of municipal solid waste into new bio-based products. The project aims to improve the use of the waste's organic fraction, by converting it into chemical building blocks, biopolymers, or additives, and producing biomethane and solid bio-based fertilisers. 
To support this new industry, the Tech4Biowaste project is creating a database of the existing and emerging bio-waste technologies transforming biowaste from food and gardens into value-added applications, such as soil improvers, fertilisers, chemicals, and energy sources.