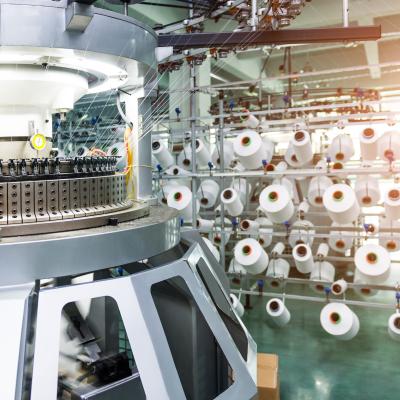 © opolja. Source: Adobe Stock
The European Commission published today the EU strategy for sustainable and circular textiles, which sets the goals for a carbon-neutral and circular textile industry. Since 2014, CBE JU-funded projects have been bringing to the market innovative bio-based textiles that increase the industry's environmental sustainability. 
The textile industry is a resource-intensive sector with important climate and environmental impacts. According to the European Environment Agency, it is one of the highest consumers of primary raw materials and water, and an important emitter of greenhouse gases. Moreover, the demand for textile is increasing, whereas less than 1% of its production is currently recycled. 
The EU strategy for sustainable and circular textiles aims to boost the competitiveness, sustainability and resilience of the EU textile sector, while at the same time addressing its environmental and social impacts. Europe's advanced bioeconomy can play a key role in greening the sector by providing sustainable bio-based alternative fibres to meet the growing consumer demand. 
Bio-based textile fibres include manmade cellulosic fibres and bio-based polymer fibres. Both are made of plants, most often leftovers of other industries, and result in lower CO2 emissions, reduced water consumption and decreased use of toxic chemicals. By avoiding plastic components they also prevent micro-plastic pollution. 
Since 2014, CBE JU and its predecessor Bio-based Industries Joint Undertaking have been investing in projects that develop bio-based textile solutions.  
Greener alternative textiles 
The GRETE project intends to radically improve the textile production based on wood. By developing fibres with novel functional properties, the project will contribute to a wider range of sustainable raw materials for man-made cellulose fibres and increase the safety, sustainability and feasibility of fibre manufacturing. 
The EFFECTIVE project aims to design bio-based polyamides and polyesters from renewable plant-based materials, rather than crude oil, and manufacture greener and structurally improved fibres and films. The project also intends to showcase the use of bio-based ingredients in a wide array of mass-produced consumer products across multiple markets, such as construction, automotive, packaging, garments, carpets and textiles.  
The European poultry sector generates 3.6 million tonnes of waste feathers each year, of which only around 25% are collected separately and valorised. The UNLOCK project proposes to reuse this waste for the production of feather-based end-products for the agricultural sector, including geotextiles.  
Preventing microplastic pollution by developing innovative textile fibres 
Plastics and microplastics pollution in the ocean often come from fishing gear and clothing, both taking a very long time to degrade. The Glaukos project is targeting this issue by developing innovative bio-based textile fibres and textile coatings that reconcile excellent environmental and technical performance. 
Increasing environmental sustainability of textiles 
The BIOMOTIVE project worked on innovative and advanced bio-based materials for the automotive industry, including regenerated cellulose fibres. The fabrics produced by BioMotive are almost 100% natural and will replace the upholstery fabrics that have been so far made from synthetic materials (i.e. mostly polyester and elastane). The project aims to decrease primary energy consumption and greenhouse gas emissions by developing technological processes and optimising the recycling process of the used bioproducts. 
NeoCel developed regenerated cellulose textile fibres with a lower environmental impact than any other type of existing textile fibre, and with at least a 15% lower production cost than standard viscose making it highly competitive.