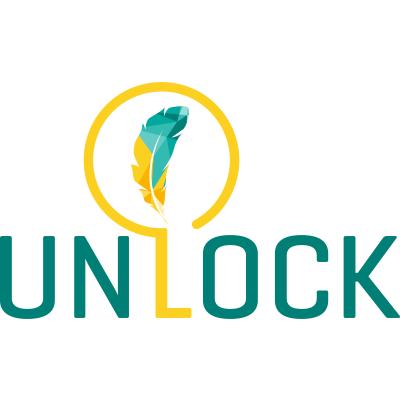 UNLOCK
Unlocking a feather bioeconomy for keratin-based agricultural products
Project details
Type of project

Innovation Action - Demonstration

Project focus

Bio-based polymers & plastics

Feedstock type

Food industry sidestreams
Project period

1 May 2021 - 30 April 2025

CBE JU Contribution

€ 5 108 554

Call identifier

H2020-BBI-JTI-2020
Summary
As Europe continues on its trajectory to a circular bio economy, much of the work in achieving this will lie in identifying and developing new or more efficient value chains from existing waste streams. One such waste stream is in the poultry sector, where more than 15 million tonnes of meat are produced annually. While much of the waste here is already valorised, the vast quantity of feathers produced are unexploited. Currently, only around 25% of feather waste is collected; what is gathered is frequently used for meal and fertiliser applications, which are seen as mid- to low-value applications, with low margins to match.
However, feathers are made up of nearly 90% keratin, a valuable protein that can provide a resource for biodegradable materials, including bioplastics, with applications in agriculture. The UNLOCK project seeks to demonstrate how to release the value inherent in this waste stream, by developing smart logistic strategies and efficient feather biorefineries based on steam and pressure hydrolysis -. Ultimately, this will help to establish a feather-based bioeconomy that can generate innovative bio-based functional materials for agricultural applications.
By overcoming many of the existing difficulties in collecting and processing feathers obtained from slaughterhouses, the UNLOCK project aims to position this waste chain from feathers as a source of raw material for keratin for use in agriculture. It will find applications in products such as forest and seed trays, nonwoven geotextiles, hydroponic foams and mulch films. The advantages of these materials include biodegradation aligned to the duration of crops, the capacity to add nitrogen back to soils and generating zero waste at end-of-life.
The overall objective of the UNLOCK project is to contribute to replacing fossil-based raw materials with biobased, renewable material. As such, it will contribute to the EU's 2050 long-term strategy for a climate-neutral Europe. Within this, it will:
From a social perspective, it will bring a number of employment opportunities. Processing feathers will require new feather conversion lines in the poultry facilities and in relevant bio-based industries and rendering companies. This will create direct new jobs in the sector, as well as many indirect jobs. Many of these – due to the likely business models – will be in rural areas. This is estimated at more than direct positions and more than 2000 indirect by 2030.
From an environmental perspective, the project will help reduce the current emissions from the feather meal processing industry and its corresponding supply chain. These emissions currently stand at the equivalent of 104 million tonnes of CO2 per year; in addition, this excludes those emissions from those feathers destined for poultry meal or incineration. The UNLOCK project will reduce this by 20 percent, by reducing the energy consumption of processing and through minimising road transport logistics. The project will also reduce landfill, by providing a superior pathway for feather disposal.
From an economic perspective, the project aims to extract 50% greater value from these poultry residual streams compared with the current state of the art.
By achieving its overall objectives, the UNLOCK project will valorise current unused and underused by-products of poultry processing, thus minimising the impact of the sector and maximising the potential returns. In addition to this, it will also make contributions to specific BBI JU KPIs through:
Potentially creating three new cross-sector between the primary sector and biomass origin; between processing and transformation and between different agricultural products.
Establishing four new bio-based value chains in:

feedstock, in the form of feathers as an alternative and sustainable feedstock;
technology, by combining different feather conversion technologies that have not been combined before to make the best use of the feather by-products;
markets and products, through creating new polymer matrices and fibres products incorporating keratin-based materials;
the business model, by redistributing income between the actors in the value chain.

Creating a range of new consumer products, including seed and forest trays, mulch films, geotextiles and hydroponic foams. All of these will be environmentally and technically superior to the fossil counterparts.
Overall, the UNLOCK project will demonstrate the feasibility and viability of a new feather-based bioeconomy and maximise the most efficient combination of logistic and treatment strategies.
Consortium map
Project coordination
FUNDACION CIDETEC

San Sebastian, Spain
Consortium
ATLANTIS PERIVALLON KAI KAINOTOMIA LIMITED

Nicosia, Cyprus

BIOEXTRAX AB

Lund, Sweden

AIMPLAS - ASOCIACION DE INVESTIGACION DE MATERIALES PLASTICOS Y CONEXAS

PATERNA VALENCIA, Spain

FARRELLY AND MITCHELL BUSINESS CONSULTANTS LIMITED

Dublin, Ireland

TERRA AQUATICA SAS

Fleurance, France

CEDROB SPOLKA AKCYJNA

CIECHANOW, Poland

SIEC BADAWCZA LUKASIEWICZ - LODZKI INSTYTUT TECHNOLOGICZNY

LODZ, Poland

FUNDACJA UNIMOS

Warszawa, Poland

ASSOCIACIO COMARCAL URGELL D'AJUDA AL MINUSVALID

Mollerussa, Spain

NUEVAS TECNOLOGIAS PARA EL DESARROLLO DE PACKAGING Y PRODUCTOS AGROALIMENTARIOS CON COMPONENTE PLASTICA SL

Zaragoza, Spain

RISE PROCESSUM AB

Ornskoldsvik, Sweden

BIO-MI DRUSTVO S OGRANICENOM ODGOVORNOSCU ZA PROIZVODNJU, ISTRAZIVANJEI RAZVOJ

Matulji, Croatia

GREENOVATE ! EUROPE

Bruxelles / Brussel, Belgium
Former member
INKOA SISTEMAS SL

Erandio, Spain