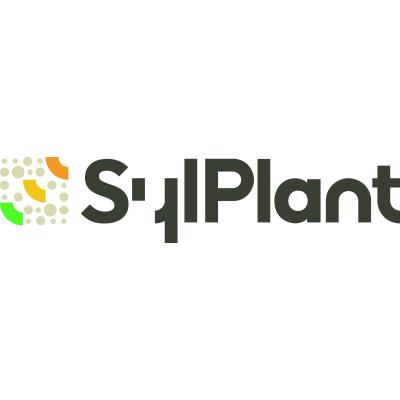 SYLPLANT
Alternative sources for high added value food and/or feed ingredients
Project details
Type of project

Innovation Action – Flagship

Project focus

Food, feed & cosmetics

Feedstock type

Cellulose

Crop residues

Lignin & wood residues

Pulp & paper industry (black liquor & sidestreams)

Pure sugars
Project period

1 June 2023 - 31 May 2026

CBE JU Contribution

€ 13 909 015,08

Call identifier

HORIZON-JU-CBE-2022
Summary
The world is facing the dual challenge of feeding a growing population and making food production more sustainable. The EU encounters an additional challenge: it imports the majority of its protein, and supply chain disruption has become more common due to the COVID-19 pandemic and geopolitical upheaval. 
SYLPLANT lead partner, Arbiom, has developed protein-rich food and feed ingredients combining underexploited feedstock such as agricultural or forestry residues with yeast. Given the high availability of the feedstock, the ingredients can be produced locally and on a large scale, while the fermentation process minimises CO2 emissions. 
The SYLPLANT project goal is to deploy Arbiom's technology at industrial scale in order to produce 10 000 tonnes of protein ingredients per year. The collaborative approach between the consortium partners will encourage the development of innovative food and feed products and establish a roadmap for the construction of larger production plants. 
SYLPLANT's strategic objectives are to: 
build and commission a first of a kind industrial plant for high quality protein ingredients; 

reach full production capacity so that the plant can produce 10 000 tonnes of protein-rich ingredient per year; 

industrially validate the application of underutilised feedstock- based protein ingredient in several food, pet food and aquafeed sectors. 
To achieve these objectives, the project aims to: 
validate the environmental, economic and social sustainability of a large-scale value chain allowing creation of protein for food and feed from underused resources; 

ensure product quality and consistency; 

formulate nutritious and sustainable food, feed and aquafeed prototypes that meet market demand; 

foster industrial replication of the plant. 
SYLPLANT is expected to: 
support large-scale production of high-value food and feed ingredients from sustainable non-animal sources without negatively affecting ecosystems; 

increase the availability of nutritious, healthy and sustainable food and feed ingredients that meet consumers' expectations in terms of quality and cost; 

replace animal-based proteins and other high-carbon-footprint plant-based protein sources (such as soy) with novel high quality ingredients deriving from agricultural and forestry residues, leading to healthier and more sustainable diets for animals and humans; 

contribute to ensuring a sustainable food supply for a growing global population; 

enhance the circularity and efficient use of biomass resources, thereby reducing the EU's reliance on protein imports; 

support market uptake and public awareness and acceptance of bio-based solutions. 
Consortium map
Consortium
CENTIV GMBH

Syke, Germany

PNO CONSULTANTS

Paris, France

BIOECONOMY FOR CHANGE

Barenton Bugny, France

EUROFINS LABORATOIRES DE MICROBIOLO

Nantes, France

BIOZOON GMBH

Bremerhaven, Germany

IFEU - INSTITUT FUR ENERGIE- UND UMWELTFORSCHUNG HEIDELBERG GGMBH

Heidelberg, Germany

SATT SAYENS

Dijon, France

SOCIETE VITREENNE D'ABATTAGE JEAN ROZE

VITRE, France

MOULIN DE LA MARCHE

CHATEAULIN, France

FIBENOL OU

Tallinn, Estonia

CENTRE DE RECHERCHE DE L INSTITUT PAUL BOCUSE

Ecully, France

AGROMOUSQUETAIRES

Paris, France

AGROM SERVICES

VITRE, France

LA NORMANDISE

VIRE, France