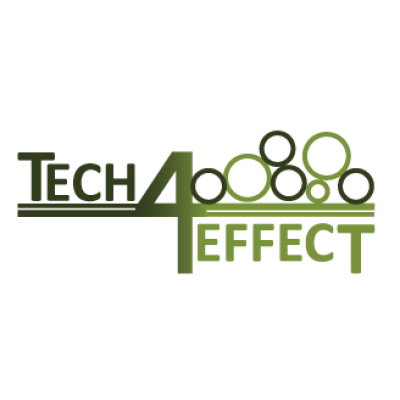 TECH4EFFECT
Techniques and Technologies for Effective Wood Procurement
Project details
Type of project

Research & Innovation Action

Project focus

Sustainable forestry
Project period

1 October 2016 - 30 June 2021

CBE JU Contribution

€ 4 999 902,50

Call identifier

H2020-BBI-PPP-2015-02
Summary
As we strive for a genuinely circular economy, greater efficiency in how we manage our renewable resources becomes increasingly important. This is particularly true of Europe's forests – a major source of sustainable materials and essential to Europe's ambitions as a leading bioeconomy.
Increased biomass demand generates a need for more accessible forests to maintain a sustainable supply and maximise the value of this resource. TECH4EFFECT aims to deploy technological advances to advance forest management to a new level. The project will increase efficiencies including both lowering the cost and the environmental impact of harvesting from forests.
By developing a state-of-the-art knowledge-based decision-support system aimed at increasing efficiency, TECH4EFFCT will offer a novel way to exploit the increasing amounts of data generated in modern forestry. TECH4EFFECT seeks to implement the developed efficiency management tool in five participating countries.
To improve the efficiency of European forest management by enabling a data-driven knowledge-based revolution of the European forest sector while also providing key incremental improvements in technology
To increase access to wood resources with focus on accelerated growth rates, improved silvicultural operations and improved business models for more efficient transactions in forest management
To increase the efficiency of forest harvesting and collection with focus on infrastructure improvements, forest machine data exploitation, and improved work practices
To reduce and monitor soil impacts from forest operations through machine technologies and machine mounted sensors combined with information technology
To develop the TECH4EFFECT web-based benchmarking tool to collect and systematize data from forest management and provide a foundation for knowledge-based management of European forest operations in the future
To implement TECH4EFFECT in a global European version and in country specific adaptations through industrial leadership
To assess the environmental and socio-economic performance of the project results for the whole wood value chain
Improving efficiency in silviculture and harvesting operations
Improving accessibility to wood resources leading to a significant increase in productivity in forest operations over a representative period of time
Increasing forest operations output minimising environmental impacts: reducing soil disturbance, efficiently & more efficiently extracted grot (residuals).
Reducing fuel consumption in the forest harvesting process by at least 15%.
TECH4EFFECT - Knowledge and technologies for effective wood procurement
Sustainable forest management and planning using digital terrain models
25 October 2020
The project is developing new tools that allow sustainable management practices in harvesting operations. Read more
Towards more sensitive forest operations
20 August 2019
Our TECH4EFFECT project successfully conducted field trials near Rautavaara, Finland, on the impacts of different tracks and machines on the soil. Read more
TECH4EFFECT: A new app for more efficient wood harvesting
15 May 2019
Our TECH4EFFECT project developed a new app for more efficient wood harvesting to provide more biomass for the bioeconomy. Read more 
Consortium map
Project coordination
NIBIO - NORSK INSTITUTT FOR BIOOKONOMI

Aas, Norway
Consortium
KURATORIUM FUR WALDARBEIT UND FORSTTECHNIK (KWF) GMBH

GROSS UMSTADT, Germany

SZKOLA GLOWNA GOSPODARSTWA WIEJSKIEGO

Warszawa, Poland

OESTERREICHISCHE BUNDESFORSTE AG

PURKERSDORF, Austria

UNIVERSITY OF THE SUNSHINE COAST

SIPPY DOWNS, Australia

GEORG-AUGUST-UNIVERSITAT GOTTINGEN STIFTUNG OFFENTLICHEN RECHTS

Gottingen, Germany

CO NA I BO

BARZIO LC, Italy

KOBENHAVNS UNIVERSITET

Kobenhavn, Denmark

EUROPEAN FOREST INSTITUTE

Joensuu, Finland

LUONNONVARAKESKUS

Helsinki, Finland

LATSCHBACHER GMBH

KRONSTORF, Austria

KONRAD FORSTTECHNIK GMBH

PREITENEGG, Austria

CONSIGLIO NAZIONALE DELLE RICERCHE

Roma, Italy

UNIVERSITAET FUER BODENKULTUR WIEN

Wien, Austria

STATSKOG SF

NAMSOS, Norway

IBENSOFT APS

SORO, Denmark

NORSKOG

LILLEAKER OSLO, Norway

RTDS - VEREIN ZUR FORDERUNG DER KOMMUNIKATION UND VERMITTLUNG VON FORSCHUNG, TECHNOLOGIE UND INNOVATION (RTDS VEREIN, ENGL. RTDS ASSOCIATION)

Wien, Austria

PONSSE OYJ

VIEREMA, Finland

SKOVDYRKERFORENINGEN OST AMBA

SORO, Denmark

STELLENBOSCH UNIVERSITY

Stellenbosch, South Africa
Former member
ALBERT-LUDWIGS-UNIVERSITAET FREIBURG

Freiburg, Germany