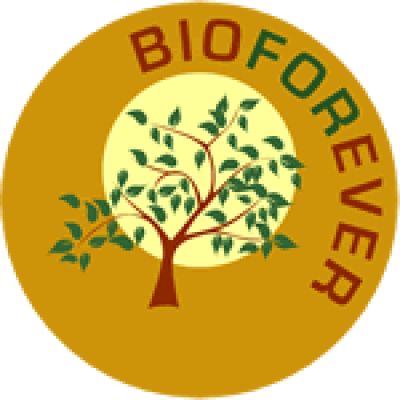 BIOFOREVER
BIO-based products from FORestry via Economically Viable European Routes
Project details
Type of project

Innovation Action - Demonstration

Project focus

Bio-based chemicals
Project period

1 September 2016 - 31 December 2019

CBE JU Contribution

€ 9 937 997,02

Call identifier

H2020-BBI-PPP-2015-02
Summary
Modern chemical building blocks and materials are primarily produced from fossil resources. Switching to a bio-based feedstock model would both safeguard against supply dependency and generate a lower carbon footprint, create more sustainable production systems and strengthen the competitive position of the bio-based chemicals industry.
BIOFOREVER aims to demonstrate the commercial viability of bio-refining 5-lignocellulosic (LC) feedstocks – predominantly sourced from woody biomass - that can subsequently be converted into biochemical materials establishing LC biomass as a feedstock for the chemical industry.
The overall aim of the project is to prepare for construction of a commercial scale biorefinery that can be replicated, completely or in part.
To demonstrate 5 lignocellulosic (LC) value chains at pre-industrial scale including 3 new valorisation routes for co-products utilising 4 different cascading biorefinery concepts
To select optimal feedstocks for the 5 value chains taking into account the quality, composition matrix, price and availability of these feedstocks and their performance in 4 LC biorefinery concepts
To establish competitive set-ups for a cascading biorefinery process based on 4 different pre-treatment methods including further downstream processing to obtain high-quality fractions (such as cellulose, C5/C6 sugars, specialty sugars, lignin, humins) for conversion into a range of end-products.
To establish conversion routes from the key intermediate fractions to 5 bio-based building blocks or end products (such as butanol, resin acid, enzymes, FDCA) including valorisation routes for co-products
To evaluate the techno-economic performance of the value chains in order to define the optimal biorefinery set-ups for scale-up towards commercial plants.
To demonstrate opportunities for commercial scale follow-up, including analysis of markets and engagement with key stakeholders for different end-products as well as providing insights for the conceptual engineering design of the "winning" value chain
Direct replication potential of 4 or more biorefinery concepts
Job creation in the agricultural/forestry sector by sourcing European biomass
Creation of bio-refinery technologies as export product outside the EU
Positioning European ports for the transition to renewables driven business
Competitive biobased products, which can match or outperform existing fossil-based products in terms of cost competitiveness (at par with current sugars) or product performance
Lignocellulosic value chains based on low carbon and sustainable pre-treatment methods
MetGen is a beneficiary of the BIOFOREVER project.
Consortium map
Project coordination
DSM FOOD SPECIALTIES BV

Delft, Netherlands
Consortium
DSM MATERIALS SCIENCE CENTER BV

Geleen, Netherlands

API EUROPE MONOPROSOPI ETAIREIA PERIORISMENIS EFTHINIS YPIRESION EREVNAS KAI MELETIS STIN VIOTECHNOLOGIA

ATHINA, Greece

BORREGAARD AS

SARPSBORG, Norway

BIOCLEAVE LIMITED

Abingdon, United Kingdom

NOVASEP PROCESS

POMPEY, France

PHYTOWELT GREENTECHNOLOGIES GMBH

Nettetal, Germany

BIO REFINERY DEVELOPMENT BV

BRUNSSUM, Netherlands

BIOPROCESS PILOT FACILITY BV

Delft, Netherlands

METGEN OY

Kaarina, Finland

NOVA-INSTITUT FUR POLITISCHE UND OKOLOGISCHE INNOVATION GMBH

Hurth, Germany

AVANTIUM SUPPORT BV

Amsterdam, Netherlands

SUEZ GROUPE

PARIS LA DEFENSE CEDEX, France

AVANTIUM CHEMICALS BV

Amsterdam, Netherlands

ELKEM CARBON AS

OSLO, Norway

VEOLIA ENVIRONMENTAL SERVICES BELUX

SINT-AGATHA-BERCHEM, Belgium

SYNVINA CV

Amsterdam, Netherlands

DSM V BV

DELFT, Netherlands

HAVENBEDRIJF ROTTERDAM NV

Rotterdam, Netherlands