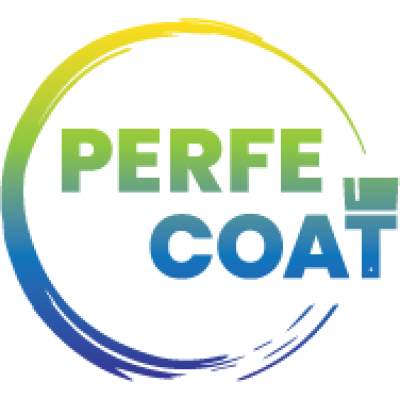 PERFECOAT
High Performance Bio-based Functional Coatings for Wood and Decorative Applications
Project details
Type of project

Research & Innovation Action

Project focus

Bio-based polymers & plastics

Feedstock type

Food industry sidestreams

Lignin & wood residues
Project period

1 May 2021 - 30 April 2024

CBE JU Contribution

€ 4 999 567,50

Call identifier

H2020-BBI-JTI-2020
Summary
The pursuit of a climate-neutral Europe and a truly circular economy requires attention to virtually all fields of production if fossil-based materials are to be eliminated. This relates not only to manufactured goods but also the paints and coatings used to protect them; of the almost 1 million tonnes of paints and coating produced in Europe each year, more than 80% are derived from fossil resources. Even those coatings than do rely on bio-based compounds often have CO2 footprints little different from the existing coatings. Reducing the impact of these coatings this would represent a major advance in Europe's climate ambitions. Therefore, to address this challenge, the PERFECOAT project will develop and validate a new generation of industrial wood and decorative coatings with significantly more than 25% bio-based components. The project will address three important markets for coatings, high-volume, UV-curable clear coatings, waterborne trim paints for DIY and waterborne wall paints. These coatings will reach, and even surpass, the current quality and sustainability standards.
When successful, the PERFECOAT project will be able to offer bio-based coating ingredients from climate neutral sources and processes. This will help encourage the uptake of sustainable coatings, with a positive impact for the environment and helping prevent climate change.
The overarching objective of the PERFECOAT project is to develop novel sustainable coatings that will ultimately be available to the public, through their application on high-volume production home and office furniture and as DIY paints. Within this, the project will pursue a number of specific objectives.
From an environmental perspective, the PERFECOAT project will contribute to reducing Europe's greenhouse gas emissions by developing a new generation of industrial bio-based coatings for wood with more than 25% of bio-based components produced from climate neutral sources and processes. This will be in addition to its contribution to replacing fossil-based material with bio-based, renewable material.
From an economic perspective, the PERFECOAT project will help prepare the market for new coating formulations that will be at least equal to existing fossil-based products.
From a social perspective, the project will demonstrate the potential for creating new job opportunities in the bio-based sector in rural and coastal areas, where urban migration remains a challenge.
In addition, the project will enhance European leadership in the biotechnology sector and strengthen the EU's leadership in adopting renewables
The PERFECOAT project is aimed at delivering a number of impacts that will contribute to the wider goals of the BBI-JU. These will include:
Creating a new cross-sectoral connection in the bioeconomy, linking the industrial biotechnology sector and the wood and decorative coatings sector.
Establish a value chain platform, integrating several value chains that deliver more-sustainable ingredients for bio-based coatings. This will bring together several economic sectors and bio-based economy actors – the biomass refinery sector, the chemical industry sector, the coating industry sector, the research and consultancy sector, and innovative biotechnology and nanotechnology companies.
Demonstrating new consumer products based on bio-based chemicals. These will be in the form of binder and additive materials as well as innovative bio-based coatings - at pilot scale - for three different applications in large consumer markets.
Validating new and improved processing technology reflecting a 'technology readiness level' gain in a range of products, from level 2 to level 4 at the start of the project, to level 4 to level 5 at its end.
Consortium map
Project coordination
SINTEF AS

Trondheim, Norway
Consortium
FUNZIONANO AS

Porsgrunn, Norway

BORREGAARD AS

SARPSBORG, Norway

IMPERIAL COLLEGE OF SCIENCE TECHNOLOGY AND MEDICINE

LONDON, United Kingdom

REMMERS INDUSTRIELACKE GMBH

HIDDENHAUSEN, Germany

SINTEF OCEAN AS

Trondheim, Norway

TECHNISCHE UNIVERSITAET MUENCHEN

Muenchen, Germany

CHROMOLOGICS APS

SOBORG, Denmark

ORGANIK KIMYA SANAYI VE TICARET AS

ISTANBUL, Turkey

NOVA-INSTITUT FUR POLITISCHE UND OKOLOGISCHE INNOVATION GMBH

Hurth, Germany

EVONIK OPERATIONS GMBH

Essen, Germany

CELIGNIS LIMITED

Limerick, Ireland

TALLINNA TEHNIKAÜLIKOOL

Tallinn, Estonia