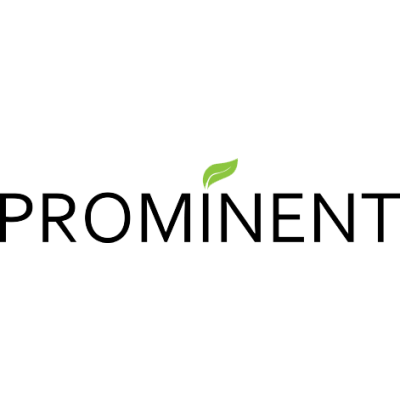 PROMINENT
Protein Mining of Cereal side-streams Exploring Novel Technological Concepts
Project details
Type of project

Research & Innovation Action

Project focus

Food, feed & cosmetics

Feedstock type

Food industry sidestreams
Project period

1 July 2015 - 31 October 2018

CBE JU Contribution

€ 1 685 006

Call identifier

H2020-BBI-PPP-2014-1
Summary
A growing population means a growing demand for protein. However, we can no longer fully depend on animal sources to meet our protein needs; it is simply not sustainable. PROMINENT is identifying ways to make sure we get as much as we can from our existing food sources.
To use our resources efficiently, we need to build up our use of plant proteins. In processing existing foods – even common cereal crops like rice and cereals – a great deal of protein is currently lost. PROMINENT is dedicated to finding ways to capture these proteins from production side streams, providing alternatives to animal proteins and making better use of both crop and land resources.
The project will test the concepts, ensuring safety quality and feasibility of these processes, all the way to the technical considerations of food formulation and consumer acceptance.
Develop protein-based ingredients and foods based on the side streams of wheat and rice processing industries, and with desirable taste and texture.
Investigate different relevant parameters along the whole food chain: food safety and quality, techno-economic feasibility, (environmental) sustainability, as well as market potential of the new protein ingredients and foods.
Design strategies for marketing, dissemination, and exploitation of PROMINENT's results.
Application of new plant-based protein ingredients in pasta, biscuit, cake and/or beverage production processes.
Additional economic growth, resource efficiency and sustainability of the European agro-food industry.
New market opportunities by generating new plant protein ingredients for the agro-food industry, as well as new plant-based end products for the consumer food market.
Boosting plant protein in the diet to fuel human and environmental health
21 June 2019
The food industry is hungry for more plant protein, which is why researchers are working on extracting more from current sources. Read more
Food scraps to become dairy and meat substitutes
29 October 2018
Finicky eating habits and wasteful processes have led to a system that discards millions of tonnes of food each year, but new approaches from BBI JU PROMINENT and AQUABIOPRO-FIT projects, among others, are salvaging the scraps we never see to make products that people will want to eat. Read more
Sustainability assessment of plant-based proteins
15 March 2018
There is a need to shift towards a more sustainable society, and companies need to take into consideration the ecological, economic and social aspects of their actions. Read more
New article on 'Cereal Side-Streams as Alternative Protein Sources'
25 November 2017
Article of Nesli Sozer, Emilia Nordlund, Dilek Ercili-Cura, and Kaisa Poutanen on Cereal Side-Streams as Alternative Protein Sources in Cereals. Read more
Consortium map
Project coordination
TEKNOLOGIAN TUTKIMUSKESKUS VTT OY

Espoo, Finland
Consortium
UNITED BISCUITS (UK) LIMITED

HAYES, United Kingdom

FOODCOMPANIONS BV

Bilthoven, Netherlands

UPFRONT CHROMATOGRAPHY AS

KOBENHAVN, Denmark

OLVI OYJ

LISALMI, Finland

FOODCOMPANIONS HOLDING BV

Bilthoven, Netherlands

BARILLA G. E R. FRATELLI SPA

Parma, Italy

LUONNONVARAKESKUS

Helsinki, Finland

SUDZUCKER AG

Mannheim, Germany

AB ENZYMES GMBH

Darmstadt, Germany