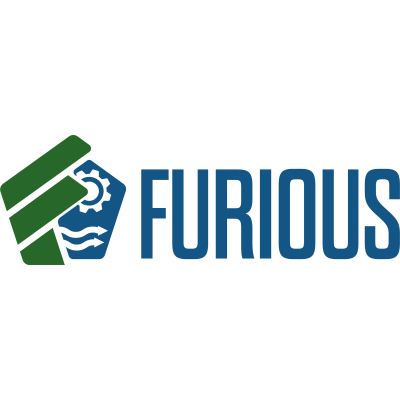 FURIOUS
Versatile FUran-based polymeRs for strIct and high value applicatiOns in packaging, aUtomotive and underwater environmentS
Project details
Type of project

Research & Innovation Action

Project focus

Bio-based polymers & plastics

Feedstock type

Pulp & paper industry (black liquor & sidestreams)

Pure sugars
Project period

1 June 2023 - 31 May 2027

CBE JU Contribution

€ 4 498 017,50

Call identifier

HORIZON-JU-CBE-2022
Summary
FURIOUS is developing versatile polymers to enrich the portfolio of bio-based materials that can replace traditional plastics. The materials will be designed for three areas in which traditional plastics are still widely used: biomedical and electronic packaging, where resistance to sterilisation and barrier properties are necessary; the automotive sector, where resistance to UV weathering and antibacterial properties are key; and underwater devices, where materials must be photoreactive and biodegradable.
Particular attention will be paid to exploitation of green processes and minimisation of the environmental impact and production cost of the materials. Their suitability for processing will also be assessed, while guidelines for end-use applications will be drawn up.
FURIOUS aims to: 
advance the synthesis of new biopolymers by developing sustainable processes and designing versatile materials for a range of demanding applications; 

investigate the suitability for processing of the new materials using standard and unconventional methods; 

open up opportunities for exploration of new markets by offering high-performance bio-based alternatives to benchmark products; 

assess the recyclability, compostability and biodegradability of the materials with a view to reducing waste; 

evaluate the economic and social viability of the processes and products. 
FURIOUS is expected to: 
diversify the bio-based polymer product portfolio in terms of both polymer types and range of applications; 

develop six classes of biopolymer for use in biomedical and electronic packaging, the automotive sector and extreme underwater environments; 

apply the polymers to the production of two biomedical and electronic packaging films, a filter and screen for the automotive sector and a photoreactive sensor and elastomeric coating for underwater use; 

guarantee the sustainability of the products by reducing greenhouse gas emissions by over 30% compared with the production of petrochemical-based equivalents and ensuring that the polymers are recyclable and biodegradable; 

foster EU leadership in sustainable value chains centred on the replacement of fossil-based materials with bio-based alternatives. 
Consortium map
Project coordination
UNIVERSITA DEGLI STUDI DI PERUGIA

Perugia, Italy
Consortium
UNIVERSIDAD DE ALICANTE

Alicante, Spain

EVOLOGICS GMBH

Berlin, Germany

Condensia Quimica SA

Barcelona, Spain

CONSORZIO INTERUNIVERSITARIO NAZIONALE PER LA SCIENZA E TECNOLOGIA DEI MATERIALI

Firenze, Italy

LCI ITALY SRL

SAN CASCIANO VAL DI PESA, Italy

UNIVERSITEIT MAASTRICHT

Maastricht, Netherlands

KNEIA SL

Barcelona, Spain

UNIVERSITA DI PISA

Pisa, Italy

GAMMATOM SRL

MILANO, Italy

UNIVERSITAET FUER BODENKULTUR WIEN

Wien, Austria

STORA ENSO OYJ

Helsinki, Finland

ALMA MATER STUDIORUM - UNIVERSITA DI BOLOGNA

Bologna, Italy

BIO-MI DRUSTVO S OGRANICENOM ODGOVORNOSCU ZA PROIZVODNJU, ISTRAZIVANJEI RAZVOJ

Matulji, Croatia

ZACHODNIOPOMORSKI UNIWERSYTET TECHNOLOGICZNY W SZCZECINIE

Szczecin, Poland