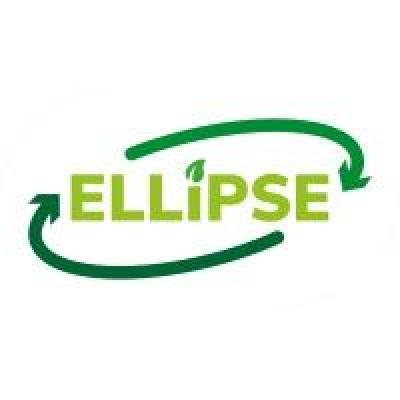 ELLIPSE
EFFICIENT AND NOVEL WASTE STREAMS CO-PROCESSING TO OBTAIN BIO-BASED SOLUTIONS FOR PACKAGING AND AGRICULTURAL SECTORS
Project details
Type of project

Innovation Action - Demonstration

Project focus

Bio-based polymers & plastics

Feedstock origin

Industrial and municipal waste

Feedstock type

Food industry sidestreams

Industrial waste streams

Pulp & paper industry (black liquor & sidestreams)
Project period

1 May 2023 - 30 April 2027

CBE JU Contribution

€ 5 509 655,50

Call identifier

HORIZON-JU-CBE-2022
Summary
ELLIPSE will produce polyhydroxyalkanoates (PHAs) – natural biodegradable polyesters – using significant, locally available and renewable waste streams: slaughterhouse waste, paper and pulp sludge. This waste will be processed with other organic waste such as glycerol from the biodiesel industry and sludge from the dairy industry to make agricultural products and packaging for personal care products. 
The project will make it possible to reduce volumes of landfilled waste by using anaerobic digestion instead. This will translate into increased water reuse and prevention of soil degradation, pollution and methane emissions. It will also create opportunities for production of new platform chemicals and bio-plastics and generate revenue for the industries producing the waste. 
The main goal of ELLIPSE is to turn organic waste from the paper and slaughterhouse industries into PHAs for use in packaging and agriculture. To this end it aims to: 
apply effective pre-treatments to minimise the presence of impurities in paper and slaughterhouse waste; 

increase production, during fermentation of the waste, of volatile fatty acids – a carbon source for PHA production; 

obtain PHAs with different properties depending on their intended use; 

demonstrate the performance of PHA-based compounds by producing prototypes of mulching film, fertiliser and bottles and sachets for personal care products; 

validate recycling processes to recover monomers that will be reincorporated into the PHA production process; 

recover nitrogen and phosphorous for use in bio-based fertilisers; 

demonstrate the environmental and socio-economic sustainability of the new compounds and products and the safety of the processes; 

ensure public acceptance and market uptake of the new solutions. 
ELLIPSE is expected to generate knowledge and technologies for building new bio-based value chains to replace fossil-based product streams. It will do this by: 
providing an innovative solution for the management of types of waste generated in huge quantities in the EU using an option – production of compounds for use in plastics and fertilisers – that, according to the waste hierarchy, is preferable to the current main management methods for these types of waste: composting, energy production, disposal in landfill; 

increasing processing of bio-waste and waste from bio-based products – within 10 years, it is expected that 50 000 tonnes of paper and pulp sludge, 20 000 tonnes of slaughterhouse waste, 3 600 tonnes of dairy industry sludge and 1 500 tonnes of glycerol a year will be processed thanks to ELLIPSE; 

expanding opportunities for the use of bio-waste across all sectors by bringing together all actors involved in the use of waste from the slaughterhouse and paper industries; 

fostering demand for bio-based products through a campaign aimed at informing and educating the general public and influencing consumer trends. 
Consortium map
Project coordination
AIMPLAS - ASOCIACION DE INVESTIGACION DE MATERIALES PLASTICOS Y CONEXAS

PATERNA VALENCIA, Spain
Consortium
HELIAN POLYMERS B.V

BELFELD, Netherlands

NOVAMONT SPA

Novara, Italy

UNIVERSITA DEGLI STUDI DI VERONA

Verona, Italy

GREEN GENERATION IRELAND LIMITED

KILDARE, Ireland

BEST - BIOENERGY AND SUSTAINABLE TECHNOLOGIES GMBH

Graz, Austria

BIOTREND-INOVACAO E ENGENHARIA EM BIOTECNOLOGIA SA

Cantanhede, Portugal

RWM ROULEAUX HOLDING BV

VENLO, Netherlands

BIO BASE EUROPE PILOT PLANT VZW

Desteldonk Gent, Belgium

ZERO EMISSIONS ENGINEERING BV

Delft, Netherlands

FUNDACION CARTIF

Boecillo, Spain

LAAKIRCHEN PAPIER AG

LAAKIRCHEN, Austria

BIO-MI DRUSTVO S OGRANICENOM ODGOVORNOSCU ZA PROIZVODNJU, ISTRAZIVANJEI RAZVOJ

Matulji, Croatia