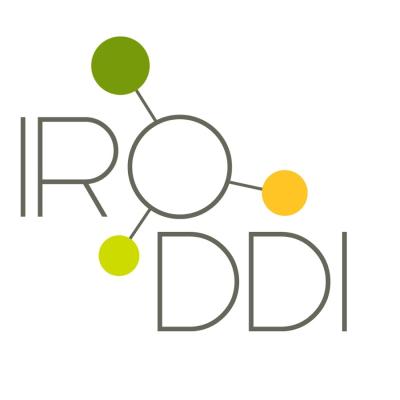 IRODDI
Innovative Refining Process for Valorization of Vegetable Oil Deodorizer Distillates
Project details
Type of project

Research & Innovation Action

Project focus

Bio-based chemicals

Feedstock origin

Industrial and municipal waste
Project period

1 September 2020 - 31 August 2023

CBE JU Contribution

€ 3 025 626,25

Call identifier

H2020-BBI-JTI-2019
Summary
As Europe in particular seeks to transition to a bio-based economy, it is important that the sources of feedstock are maximised. One potentially important source is to be found in Europe's vegetable oils/fats refining and oleochemical industries. This sector processes around 55 million tons of commodities per year, including converting rapeseed, sunflower seed, soybeans, and linseed, into oils and meals following crushing as well as processing crude tropical oils, notably palm oil, palm kernel oil and coconut oil, both of EU origin and imported. Most of the outputs are sold for food, feed, technical uses and energy applications.
Processing and refining oilseeds to obtain edible oils and precursor chemicals produces a variety of waste streams. One of these are the Free Fatty Acids (FFAs) contained in deodorisation distillates. Deodorisation is the final step in refining oils; it removes unacceptable odours, colours and tastes via vacuum distillation with steam stripping. These deodorisation distillates by-products are rich in free fatty acids. In addition, there are fractions containing valuable compounds – most notably tocopherol and squalene – that are also removed to the waste stream.
The IRODDI project aims to recover by-products rich in free fatty acids for manufacturing products with new functionalities, manufacturing surfactant products for food detergency applications, bio-lubricants and bio-polyols among the others. These will be used to develop new, greener processes for obtaining new bio-based products with specific properties and functionalities. It will also recover the valuable tocopherol without deteriorating the quality by using innovative technologies that use softer operational conditions than the traditional ones.
The overarching objective of the IRRODI project is to valorise the waste streams of the deodorisation process of vegetable oils refining. Within this, the project has a number of specific objectives. It will:
Develop a FFA neutralisation process for obtaining ionic fatty salts with specific properties to be used in food detergency.
Validate the FFA neutralisation process at pre-pilot scale.
Introduce new specific biodegradable and biocompatible surfactants in the food detergency sector with improved properties such as cold water solubility.
Develop enzymatic technologies for converting FFAs in a mixture of glycerides that can be directly used as the base oil to formulate biodegradable bio-lubricants.
Validate the FFA's enzymatic neutralisation with glycerol at pilot scale.
Valorise fatty products obtained following enzymatic esterification of the deodorisation products in synthesising polyols for bio-based adhesives production.
Develop an economically viable technology based on selective extraction techniques for isolating minor compounds (sc-CO2).
Develop a tocopherol extraction process using ionic liquids that will improve the efficiency and reduce costs compared to conventional distillation processes.
By achieving its overall objectives, the IRODDI project will seek to valorise a currently underused potential resource – the by-products of vegetable oil processing – to develop bioproducts of higher value than the biofuels currently obtained from the deodorisation distillates waste streams. In addition, it will also make contributions to specific BBI JU KPIs through:
Establishing at least one new set of cross-section interconnections between raw material suppliers, technology developers and product makers.
Creating three new bio-based value chains based on FFA applications; specifically, bio-lubricants and adhesives for chemical applications, and surfactants for food detergency. Other value chains will include valorising tocopherol and squalene and the related technology used in their extraction.
Investigating at least three new bio-based materials – renewable surfactants, bio-lubricants and polyols for adhesives. There is a high probability of establishing at least one complete value chain of a new bio-based material from valorising deodorisation waste streams.
Consortium map
Project coordination
FUNDACION TECNALIA RESEARCH & INNOVATION

DONOSTIA-SAN SEBASTIAN (GIPUZKOA), Spain
Consortium
JOWAT SE

Detmold, Germany

FEYECON DEVELOPMENT & IMPLEMENTATION BV

Weesp, Netherlands

FRAUNHOFER GESELLSCHAFT ZUR FORDERUNG DER ANGEWANDTEN FORSCHUNG EV

Munchen, Germany

KLINER PROFESIONAL SA

Vitoria, Spain

AGENCIA ESTATAL CONSEJO SUPERIOR DE INVESTIGACIONES CIENTIFICAS

Madrid, Spain

SOPHIM IBERIA SL

Nijar Almeria, Spain

IOLITEC IONIC LIQUIDS TECHNOLOGIES GMBH

HEILBRONN, Germany

ZERO EMISSIONS ENGINEERING BV

Delft, Netherlands