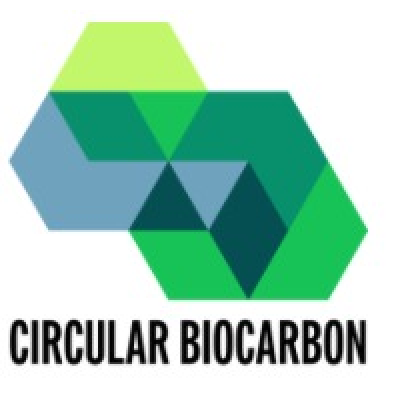 CIRCULAR BIOCARBON
Turning carbon of complex organic urban waste streams into value-added products
Project details
Type of project

Innovation Action – Flagship

Project focus

Bio-based polymers & plastics

Feedstock origin

Industrial and municipal waste

Feedstock type

Organic fraction of municipal solid waste
Project period

1 June 2021 - 31 May 2026

CBE JU Contribution

€ 14 999 999,75

Call identifier

H2020-BBI-JTI-2020
Summary
While there have been huge advances in waste recycling over recent decades, there still remains room for improvement; some waste is not used as efficiently as it could be. Municipal solid waste in particular tends to be incinerated or sent to landfill despite retaining a large organic fraction which, if recovered, has inherent value as a resource as well as aligning better with Europe's ambitions for a circular economy. This can be done using a biorefinery.
The CIRCULAR BIOCARBON project will develop a first-of-its-kind flagship biorefinery to valorise the organic fraction of municipal solid waste into four value-added products and a range of other intermediate products. It will do this through a biorefinery, organised through a pool of cascading technologies. This will treat mixed urban waste streams, including the organic fraction of municipal solid waste and sewage sludge, in order to demonstrate that the process is capable of handling all the biowaste produced by a medium-sized city.
The fundamental objective of the CIRCULAR BIOCARBON biorefinery is to open up new business frameworks based on an innovative circular approach to waste treatment in a city setting. It will work to attract the relevant actors needed to maximise the impact of the outputs on the market. In order to maximise replicability and boost potential penetration in the market, the biorefinery will be operated in Spain and Italy simultaneously for three years, and consistent business and exploitation strategies will be put in place.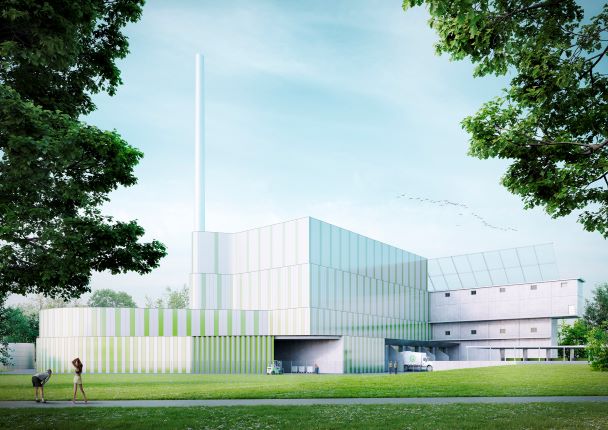 The overarching objective of the CIRCULAR BIOCARBON project is to demonstrate the feasibility and viability of creating new business opportunities through treating municipal city waste, recovering and valorising the organic fraction. Within this, it will pursue a number of specific objectives:
From an environmental perspective, it will reduce quantities of the organic fraction of municipal solid waste that currently goes for landfill and incineration compared to existing comparable businesses. As a result, it will also reduce greenhouse gas emissions, notably methane and carbon dioxide.
From an economic perspective, the project will valorise 100% of a city's (pre-treated) organic fraction of municipal solid waste and 100% of sewage sludge, using it to feed four value chains. As a result, it will see waste management plants transformed into biorefineries, generating new income streams from collecting, managing and treating city waste.
From a social perspective, the project will create considerable numbers of new jobs in the bioeconomy. Around the biorefineries, these are expected to reach 6000 jobs by 2028 and 7000 jobs by 2030. There will also be a further 300 jobs along the value chain for biodegradable and compostable bioplastics.
In addition, the CIRCULAR BIOCARBON project will deliver a number of other impacts, including the progressive transformation of city waste treatment plants, more than 20 new patents by 2030 and €67 million in investment.
The CIRCULAR BIOCARBON project is aimed at delivering a number of impacts that will contribute to the wider goals of the BBI-JU. These will include:
Creating up to seven new cross-sector interconnections between the waste management, water utilities, coatings, electronics, chemical, bioplastics and agriculture sectors.
Establishing four new bio-based value chains from the organic fraction of municipal solid waste and sewage sludge.
Producing nine new chemical building blocks based on the organic fraction of municipal solid waste and sewage sludge.
Developing four new bio-based materials.
Demonstrating seven new consumer-oriented products, including decorative coatings,  biodegradable and compostable waste bags, biodegradable in soil mulch films, microalgae bio-stimulant liquid fertiliser, solid organ-mineral fertiliser with biostimulant properties, green night vision cameras and green photonic devices for 5G telecom technology.
Consortium map
Consortium
NOVAMONT SPA

Novara, Italy

SOCAMEX SA

Valladolid, Spain

UNIVERSIDAD DE VALLADOLID

Valladolid, Spain

FUNDACIO UNIVERSITARIA BALMES

Vic Barcelona, Spain

AGRO INNOVATION INTERNATIONAL

Saint-Malo, France

CEMECON SCANDINAVIA AS

Hinnerup, Denmark

CAP HOLDING SPA

Milano, Italy

GRAPHENEA SEMICONDUCTOR SL

Donostia, Spain

ICLEI EUROPEAN SECRETARIAT GMBH (ICLEI EUROPASEKRETARIAT GMBH)

Freiburg Im Breisgau, Germany

UNIVERSITA POLITECNICA DELLE MARCHE

Ancona, Italy