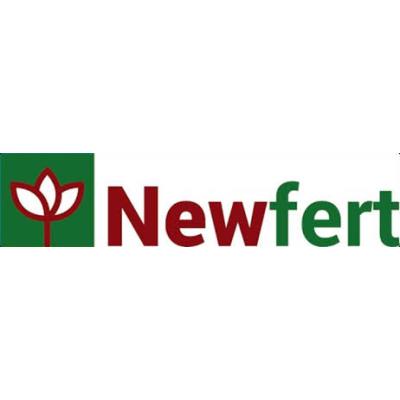 NewFert
Nutrient recovery from biobased Waste for Fertilizer production
Project details
Type of project

Research & Innovation Action

Project focus

Crop protection & fertilisation

Feedstock origin

Industrial and municipal waste
Project period

1 July 2015 - 31 December 2018

CBE JU Contribution

€ 1 209 520,50

Call identifier

H2020-BBI-PPP-2014-1
Summary
Converting waste into resources is key to a circular economy; Europe produces more than 2.5 billion tonnes of waste per year. Around 20 percent of this is classifiable as 'biowaste'.
NewFert plans to design and develop technologies that will re-use and valorise biowaste components, making them suitable as secondary raw material in the fertilizer industry. The idea is to fill the gaps in nutrient recovery technologies and develop specific solutions to realise a new food value chain in fertiliser industry
By creating this new value chain, NewFert will strengthen both European competitiveness and boost the potential of the bio-based economy.
To develop a new value chain based on nutrient recovery bioprocesses from waste streams and residues for manufacturing a new generation of bio-based fertilisers.
Turn bio-based solid and liquid residues, specifically ashes of different origins and livestock effluents, into bio-based fertilisers.
To build up a breakthrough concept for the fertiliser industry.
To develop a viable and cost-effective nutrient recycling scheme and effective biorefinering technologies aimed at increasing nutrient recovery ratios.
To decrease raw material dependency, prevent resource depletion and reduce the environmental impact increasing the fertiliser industry sustainability.
Achieving technological validation of fertilisers with the improved concentration of individual nutrients (at least 15% of the overall volume when using recycled nutrients alone) and a high availability to plants (at least 70%)
Enabling the substitution of a significant percentage (at least 10%) of nitrogen and phosphorus with recycled components in commercial fertilisers.
Contribution to a reduction of imports of mineral resources while enhancing the reuse of waste products.
Improving fertilisers in view of environmental impact and price competitiveness as compared to the current non-bio-based alternatives.
NewFert project (SPANISH)
Nutrient recovery from biowaste for mineral fertiliser production
10 October 2018
Water, food and resource scarcity, alongside increasing waste are among the main challenges humanity will face in the years to come. To take advantage of the waste, European researchers have come up with a novel nutrient management solution. Read more
Consortium map
Project coordination
FERTIBERIA SA

Madrid, Spain
Consortium
DRAGE & MATE INTERNATIONAL SL

GUADALUPE MURCIA, Spain

PROMAN MANAGEMENT GMBH

Auersthal, Austria

UNIVERSIDAD DE LEON

Leon, Spain

INSTITUT NATIONAL DE RECHERCHE POUR L'AGRICULTURE, L'ALIMENTATION ET L'ENVIRONNEMENT

Paris, France

KWB KOMPENTENTZZENTRUM WASSER BERLIN GEMEINNUTZIGE GMBH

Berlin, Germany