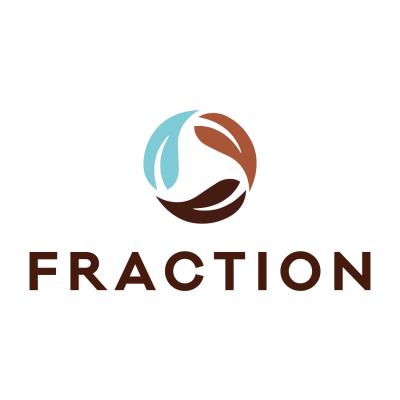 FRACTION
Novel lignocellulose fractionation process for high purity lignin, hemicellulose and cellulose valorisation into added value products
Project details
Type of project

Research & Innovation Action

Project focus

Bio-based polymers & plastics
Project period

1 June 2021 - 31 May 2024

CBE JU Contribution

€ 4 911 479,75

Call identifier

H2020-BBI-JTI-2020
Summary
The EU's drive towards a circular economy has seen increasing numbers of biorefineries established in Europe. As a result of the EU's bioeconomy, these will continue to rise; however, in future the focus will be on so-called 'second-generation' refineries, which target lignocellulosic feedstocks from non-edible and non-energy crops, as well as biowaste, to produce biofuels for electricity, heat, as well as bio-based polymers and chemicals. However, lignocellulosic feedstocks pose particular challenges to process. The required pre-treatments for the feedstock make biorefineries difficult to run economically; this is compounded by different feedstocks requiring different processes. If future lignocellulosic biorefineries want to remain competitive, they will need to be adaptable and capable of optimising production to a wide and changing range of feedstocks, demand and economic conditions.
The FRACTION project will pioneer a new second-generation biorefinery approach. This is designed to maximise the purity and quality of lignin and hemicellulose side streams to allow them to be used in high added-value products, while keeping high quality cellulose as main targeted product. This relies on novel organosolv fractionation process based on ɣ-valerolactone (GVL) and water followed by downstream processing and purification technologies.
The added value of this process arises from the performance of the GVL-based approach, which solves many of the existing challenges. It allows for continuous biomass feeding, high biomass loading and low degradation of all three streams – cellulose, hemicellulose and lignin. In addition, the GVL is recoverable and recyclable. This technology should help ready second-generation biorefineries for the future.
The overarching objective of the FRACTION project is to increase the performance of second-generation biorefineries, improving their economics and flexibility in dealing with lignocellulose feedstocks. Within this, it will pursue a number of specific objectives.
From an environmental perspective, the FRACTION project will reduce greenhouse gas emissions in the value chain through improvements in a range of production methods. It will also increase energy efficiency by more than 50% when benchmarked against current state-of-the-art methods. It will also contribute the EU' climate neutral by 2050 strategy through creating energy and resource efficient biorefineries.
From an economic perspective, the FRACTION project will increase the total economic value of lignocellulose processing-derived products by at least 20%. In addition, it will reduce separation costs in processing by at least 20% - a significant contribution, given that this can be as much as 40% of overall production costs.
From a social perspective, the FRACTION project will demonstrate the potential for creating new jobs in rural and coastal areas within the bio-based economy. This will make these less-urban settings easier and more attractive places to live and work.
The FRACTION project is aiming to deliver a number of impacts that will contribute to the wider goals of the BBI JU. These will include:
Creating five new interconnections in the bio-based economy, namely between the feedstock providers - agri-food, forestry and pulp and paper - and the bio-industries as well as three between the bio-industries and the end users of bio-based building blocks.
Establishing 14 new bio-based value chains, by creating a new feedstock, seven new fractionation and conversion technologies and six new end products.
Validating six chemical building blocks derived from lignin and hemicellulose.
Validating the advances in readiness levels of various technologies. these will be in the GLV organosolv – from TRL3 to TRL5. It will also progress the downstream innovations to synthesise chemical building blocks and end products are mostly taken from TRL3 to TRL4.
Consortium map
Project coordination
AGENCIA ESTATAL CONSEJO SUPERIOR DE INVESTIGACIONES CIENTIFICAS

Madrid, Spain
Consortium
KEUKEN & DE KONING BV

Breda, Netherlands

TEKNOLOGIAN TUTKIMUSKESKUS VTT OY

Espoo, Finland

CLIC INNOVATION OY

HELSINKI, Finland

IFAU APS

Hoersholm, Denmark

FUNDACION TECNOLOGICA ADVANTX

Madrid, Spain

FUNDACION GAIKER

Zamudio, Spain

STORA ENSO AB

Falun, Sweden

UNIVERSIDAD REY JUAN CARLOS

Mostoles, Spain

AVA BIOCHEM BSL AG

Muttenz, Switzerland

KINGSPAN INSULATION

TUMHOUT, Belgium

AEP POLYMERS SRL

Trieste, Italy

PROCESS DESIGN CENTER BV

Breda, Netherlands