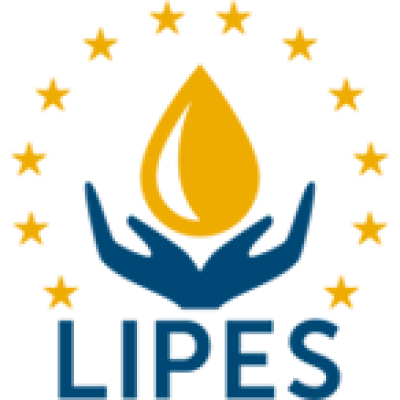 LIPES
Life Integrated Process for the Enzymatic Splitting of triglycerides
Project details
Type of project

Innovation Action - Demonstration

Project focus

Bio-based chemicals

Feedstock type

Food industry sidestreams
Project period

1 September 2016 - 31 December 2021

CBE JU Contribution

€ 4 295 153,67

Call identifier

H2020-BBI-PPP-2015-02
Summary
LIPES is dedicated to bringing the first market replication of greener and healthier fatty acids. The objective is to create high purity bio-based intermediates and end products from vegetable oils and fats.
The LIPES approach replaces current thermal hydrolysis and saponification production routes, instead using a new enzyme-based, environmentally friendly alternative.
Using this approach will make the process far more resource efficient, saving at least 45% water, 70% enzymes and 80% energy over current approaches.
To perform the scale-up to pre-industrial level of a new environmentally friendly alternative to the traditional and current splitting routes of triglyceride producing free fatty acids and glycerol, thus at a lower variable and investment costs and in very resource-efficient way with a minimum saving of 45% water consumption, 70% of enzymes and 80% of energetic consumption
To enzymatically produce selected commercially important fatty acids at an overall lower variable cost than the current processes and to showcase their use as intermediates in a wider range of application.
To contribute to reaching the EC goals on waste reduction by elaborating and evaluating new value chains for making use of agricultural co-products
Strengthen the competitiveness of EU oleo-chemicals industry in a context of growing competition with Asian bio-based products through a cost effective process leading to high performance products
Sustainable and innovative integrated new process leading to high quality products along the whole value chain
Competitive biotech pathway as compared to the conventional processes
Selection of enzyme(s) selective for vegetable oil hydrolysis
Competitive biotech process as compared to the conventional processes
Efficient enzyme for enzymatic splitting of oils
New low trans FA for food application High quality FA
New grade of dimer acids (C36 and C44)
New grade of Co-polyesters
LIPES project explanation
Consortium map
Project coordination
OLEON NV

Ertvelde, Belgium
Consortium
DSM ENGINEERING MATERIALS BV

Sittard, Netherlands

DSM MATERIALS SCIENCE CENTER BV

Geleen, Netherlands

BIOCATALYSTS LIMITED

Cardiff, United Kingdom

STC-ENGINEERING GMBH

WALDENBURG, Germany

TECHNISCHE UNIVERSITAT BERLIN

Berlin, Germany

OLEON GMBH

EMMERICH AM RHEIN, Germany

DSM ADVANCED POLYESTERS EMMEN BV

GELEEN, Netherlands