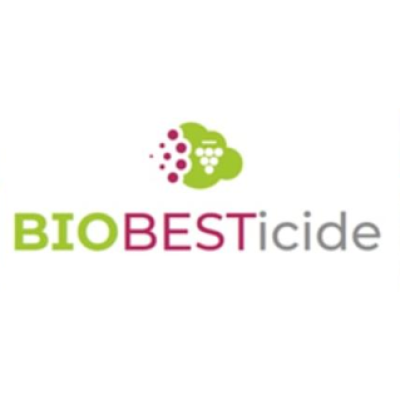 BIOBESTicide
BIO-Based pESTicides production for sustainable agriculture management plan
Project details
Type of project

Innovation Action - Demonstration

Project focus

Crop protection & fertilisation

Feedstock type

Food industry sidestreams
Project period

1 May 2020 - 31 October 2023

CBE JU Contribution

€ 3 069 653

Call identifier

H2020-BBI-JTI-2019
Summary
In order to meet growing demand, modern farming needs to be both productive and reliable. Among a range of measures, this means ensuring that it is protected against pests. However, growing public concern over the health and environmental impact of chemical pesticides has seen their widespread use re-examined and re-evaluated. As a result, many previously common pesticides are now banned, and new agents face much stricter hurdles to reach the market.
These changing attitudes to chemical pesticides have led to increasing interest in the so-called 'biocontrol agents' (BCA) to provide alternative solutions. These rely on natural enemies to the pests, such as parasitism, predation and other mechanisms for control. The market for such solutions is growing rapidly as a result. However, BCAs are not currently developed for all crops. This is currently the case for Grapevine Trunk Diseases, which are a major cause of the destruction of vineyards. Vineyards, for both edible grapes and wine production, are a major crop in southern Europe and thus in need of a BCA-based solution.
The BIOBESTicide project will validate and demonstrate the production of an effective and cost-efficient BCA. This will be based on the properties of the fungus Pythium oligandrum, strain I-5180, and its capacity to increase natural plant defences. The fungus will be cultivated on beet pulp and beet molasses, a by-product of sugar production. The project will scale up production of the agent to 10 tonnes per year and test its efficiency in a range of geographical vineyard settings.
The overarching objective of the BIOBESTicide project is to develop a biopesticide capable of providing Europe's viticulture against Grapevine Trunk Diseases. This will offer an alternative to chemical pesticides against this potentially devastating disease. Within this, the BIOBESTicide project has a number of specific objectives. These are to:
Build a DEMO plant capable of producing 10 tonnes of high-quality oomycete-based biopesticide product - Pythium oligandrum strain I-5180 - per year for use in viticulture.
Determine the optimal product formulation for delivering the Pythium oligandrum and optimising the efficiency of the products.
Manage the logistical solutions of the whole process in order to minimise losses and reduce costs. This will include identifying the best formulation for conservation and distribution.
Test the products in controlled environments and practice conditions to demonstrate their performance, in field trials in both natural and artificial pathogen inoculation.
Ensure that the products fully comply with the European regulation on Plant Protection Products (PPP); currently, Pythium oligandrum strain I-5180 is neither notified nor approved in Europe.
Ensure the sustainability of the established value chain, taking into account the environmental, economic and social dimensions to determine the impacts of the entire process.
Demonstrate and showcase the feasibility of the Pythium oligandrum-based BCA producing value chain to relevant stakeholders.
By achieving its overall objectives, the BIOBESTicide project will provide a much-needed alternative to chemical pesticides for the European viticulture industry. In addition, it will also make contributions to specific BBI JU KPIs through:
Establishing new cross-sectoral interconnections in the biobased economy. The most important of these will be between the agri-food sector and biopesticide producers. Although there is an existing relationship between them, this value chain runs in the opposite direction.
Creating a completely new bio-based value chain, consisting of the production and mobilisation of sustainable feedstock, beet sugar by-products, to the conversion into bio-based products for specific market applications.
Develop a new product in the form of an innovative and disruptive bio-based solution for pest and plant disease management.
In addition, the BIOBESTicide project will have a positive environmental impact. By offering a bio-based alternative, it will help reduce the levels of pesticides. These can persist in soil, leach to groundwater and surface water and contaminate the wider environment. In addition, it will help to prevent the widespread loss of vines from Grapevine Trunk Diseases, retaining them as part of local ecosystems.
Consortium map
Project coordination
GREENCELL

Saint-Beauzire, France
Consortium
MERCIER FRERES SARL

Vix, France

PNO CONSULTANTS

Paris, France

FUNDACION TECNALIA RESEARCH & INNOVATION

DONOSTIA-SAN SEBASTIAN (GIPUZKOA), Spain

LAMBERTI SPA

Albizzate, Italy

EURION CONSULTING

Cazevieille, France

STOWARZYSZENIE ZACHODNIOPOMORSKI KLASTER CHEMICZNY ZIELONA CHEMIA

Szczecin, Poland

NORDZUCKER AG

Braunschweig, Germany

INSTITUT NATIONAL DE RECHERCHE POUR L'AGRICULTURE, L'ALIMENTATION ET L'ENVIRONNEMENT

Paris, France

INSTITUT FRANCAIS DE LA VIGNE ET DU VIN

LE GRAU DU ROI, France