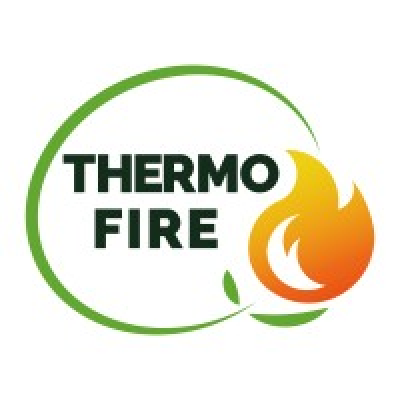 THERMOFIRE
Bio-based fire-retardant thermoplastic composites reinforced with natural fibres.
Project details
Type of project

Research & Innovation Action

Project focus

Bio-based polymers & plastics

Feedstock type

Bioplastics

Lignin & wood residues

Plastic and composites
Project period

1 June 2023 - 31 May 2027

CBE JU Contribution

€ 4 473 777

Call identifier

HORIZON-JU-CBE-2022
Summary
Due to the need to meet safety requirements, fire retardancy is a key property of materials used in the automotive, aerospace and textile sectors. THERMOFIRE aims to develop bio-based thermoplastic composites with excellent flame retardancy. The composites should be 20% lighter and cost 15% less than existing products, while maintaining the performance levels required for use in demanding conditions. 
The project will reinforce bio-based polymers with bio-based flame retardants and natural fibres such as regenerated cellulose from wood and commercial flax. It will then investigate the flame-retardant properties of the resulting composites. THERMOFIRE thus provides an opportunity to reduce Europe's dependence on imports of fossil-based polymers. 
THERMOFIRE is aimed at designing, developing and demonstrating three bio-based, flame-retardant thermoplastic composite prototypes for the automotive, aerospace and textile sectors. In technological terms, it looks to: 
develop polymer matrices that are up to 100% bio-based; 

obtain natural fibres and combine them with various fire-, smoke- and toxicity-retardant formulations to make composite samples; 

perform fire tests on the samples to see which formulation best meets requirements. 
In economic terms, THERMOFIRE aims to lower the cost of flame-retardant materials by shortening production times and to increase the market share of bio-based composites. 
As regards the environment, the project has the objective of tackling climate change by using: 
bio-based materials that have lower carbon footprints and require less energy to process than their fossil-based counterparts; 

reusable and recyclable thermoplastics; 

new polymer preparation methods with low environmental impact. 
THERMOFIRE is expected to: 
diversify the bio-based polymer product portfolio in terms of polymer types and range of applications by developing prototypes for electric car battery containers, aircraft seat covers and binders in non-woven textiles; 

improve the safety, sustainability and circularity of products containing bio-based polymers; 

reduce the EU's dependence on imported fossil-based polymers for use under demanding conditions; 

contribute to improving infrastructure, enhancing expertise, creating jobs and strengthening value chains in the field of high-performance bio-based materials; 

support Europe's moves towards carbon neutrality and environmental sustainability. 
Consortium map
Project coordination
AVANZARE INNOVACION TECNOLOGICA SL

Navarrete, Spain
Consortium
ENSATEC SL

Navarrete, Spain

CENTRO RICERCHE FIAT SCPA

Orbassano, Italy

POLYMERIS

Bellignat, France

NATUREPLAST

Mondeville, France

ANGEL RUIZ IBANEZ S.A.

LOGRONO, Spain

ASOCIACION PARA LA PROMOCION, INVESTIGACION, DESARROLLO E INNOVACION TECNOLOGICA DE LA INDUSTRIA DEL CALZADO Y CONEXAS DE LA RIOJA

Arnedo, Spain

FUNDACION CENTRO TECNOLOGICO DE MIRANDA DE EBRO

MIRANDA DE EBRO BURGOS, Spain

ARKEMA FRANCE SA

Colombes, France

CENTRE TECHNOLOGIQUE NOUVELLE-AQUITAINE COMPOSITES & MATERIAUX AVANCES

Pessac, France

MNLT INNOVATIONS IKE

ATHENS, Greece