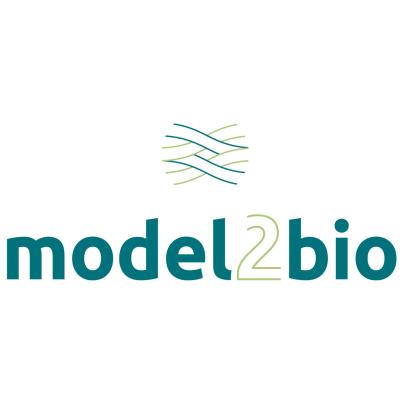 MODEL2BIO
MODELLING TOOL FOR GIVING VALUE TO AGRI-FOOD RESIDUAL STREAMS IN BIO-BASED INDUSTRIES
Project details
Type of project

Research & Innovation Action

Project focus

Market, policies & awareness
Project period

1 May 2020 - 31 October 2023

CBE JU Contribution

€ 4 730 393,80

Call identifier

H2020-BBI-JTI-2019
Summary
The EU's largest business sector is its food and drink industry. It is also its biggest producer of waste, of which 50 % is organic waste. Currently, this finds its way to animal feed, composting, incineration - with or without energy recuperation - and landfill. Clearly, the latter is the least desirable form of disposal; indeed, it has been specifically targeted for action by the EU Waste Policy legislation via the Landfill Directive. This sets targets for reducing landfill, recommending valorisation, trough composting, anaerobic digestion and/or new biorefinery approaches.
Given the interest in creating a bio-based economy, these residues offer a potential source of non-fossil-based feedstock and an opportunity to reduce waste. However, this waste stream is not homogenous; it contains a complex mix of molecules, making specific compound production and separation difficult. It can also vary according to geographic location and season. Maximising the value of this feedstock therefore requires a more in-depth understanding of its composition in order to decide the best way to valorise it.
The MODEL2BIO project will develop and validate an innovative model-based decision support tool that predicts the physicochemical characteristics of the bio-based residual streams generated in the agri-food sector. It will explore the available alternative options for their valorisation as feedstock and propose the appropriate steps. The proposed approaches will take into account social, economic, environmental and regulatory criteria, including logistics.
The main MODEL2BIO project objective is to develop and validate its Decision-Support System (MODEL2BIO-DSS) tool. This is designed to link the food and drink primary sector with the bioindustry and help improve agri-food industry waste management. Within this, it has a number of specific objectives. It will:
Increase the insight into the nine largest organic residual streams suitable for use as feedstock in the bioindustry.
Increase knowledge of the most relevant biological, chemical, mechanical and thermal processes for valorising agri-food residual streams for added-value bioproducts and energy, in terms of efficiency, operability and microbiome characterisation.
Develop and validate a MODEL2BIO simulation module for dynamically predicting the composition of the bio-based residual streams from the point of generation within the agri-food industry.
Develop the MODEL2BIO optimisation algorithm to automatically select or prioritise the most appropriate routes for each specific stream.
Develop and validate a life cycle analysis module able to provide a holistic vision of the general MODEL2BIO DSS tool, taking into account the solution proposed.
Integrate the Simulation module, Optimisation algorithm and LCA module in the MODEL2BIO-DSS tool.
Validate the MODEL2BIO DSS tool in three EU nodes in four countries and 16 agri-food sector companies.
Decrease, by 30 %, the level of food waste and organic sidestreams routed to landfill or incineration.
Reduce the carbon footprint of the total waste management process by 20 % in comparison to existing common routes for waste management.
In achieving its overall objectives, the MODEL2BIO project will help provide solutions to two pressing problems; the availability of locally-sourced feedstocks and the treatment of mixed biowaste. It will also make contributions to specific BBI JU KPIs through:
Creating four new cross-sectoral interconnections in the biobased economy. Specifically, these will connect food manufacturers and the bio-industry; food manufacturers and the ICT sector; the ICT sector and the bio-industry; and the bio-industry with end users.
Establishing a new bio-based value chain for residual stream valorisation, offering new business opportunities to current agri-food industry and waste management companies as well as other bio-based industries.
Validating and increasing the technology readiness levels of five new processing technologies, namely:

Integrated mathematical modelling and simulation of the entire value chain of bio-based residual streams;
Microwave technology for stabilising by-products;
Infrared technology for stabilising by-products;
Supercritical Fluid extraction for extracting and fractionating of lipids, fatty acids and carotenoids;
Subcritical Water Extraction for recovering antioxidants.
Consortium map
Project coordination
ASOCIACION CENTRO TECNOLOGICO CEIT

San Sebastian, Spain
Consortium
ETHNIKO KENTRO EREVNAS KAI TECHNOLOGIKIS ANAPTYXIS

Thermi Thessaloniki, Greece

ASOCIACION PARA LA INVESTIGACION DESARROLLO E INNOVACION DEL SECTOR AGROALIMENTARIO - AIDISA

Aleson La Rioja, Spain

ASOCIACION CLUSTER FOOD+I

De Calahorra La Rioja, Spain

ANONYMI ETAIREIA DIACHEIRISIS APORRIMMATON PER DYTIKIS MAKEDONIAS

Kozani, Greece

GLOBAL FACTOR INTERNATIONAL CONSULTING SL

Bilbao, Spain

GLOBAL FACTOR SOLUTIONS S.L.

Bilbao, Spain

UNIVERSIDAD DE NAVARRA

Pamplona, Spain

CLUSTER VIOOIKONOMIAS KAI PERIVALLONTOS DYTIKIS MAKEDONIAS

Kozani, Greece

FLANDERS' FOOD

Brussels / Bruxelles, Belgium

EUROPEAN SCIENCE COMMUNICATION INSTITUTE (ESCI) GGMBH

Oldenburg, Germany

CELABOR SCRL

Herve Chaineux, Belgium

STICHTING WAGENINGEN RESEARCH

Wageningen, Netherlands
Former member
IZNAB SPOLKA Z OGRANICZONA ODPOWIEDZIALNOSCIA

Warszawa, Poland