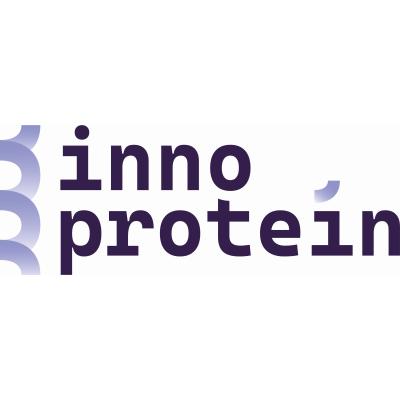 InnoProtein
New sustainable proteins for food, feed and non-food bio-based applications
Project details
Type of project

Research & Innovation Action

Project focus

Food, feed & cosmetics

Feedstock type

Food industry sidestreams
Project period

1 June 2023 - 31 May 2027

CBE JU Contribution

€ 4 592 391,64

Call identifier

HORIZON-JU-CBE-2022
Summary
Against the background of a rising global population and the pressure protein production places on natural resources, sustainable production of sufficient quantities of high-quality protein is a huge economic, social and environmental challenge. In this context, the EU is particularly vulnerable as it imports 70% of its protein-rich crops. 
InnoProtein addresses this challenge by tapping into unexploited sustainable protein sources to accelerate Europe's moves towards protein self-sufficiency. The project aims to obtain single-cell proteins from sources including microalgae, bacteria and fungi and proteins from insects. They will be used in food, animal feed and non-food bio-based products such as stimulants and plastics within a circular and zero-waste perspective. 
InnoProtein aims to: 
obtain maximum protein yields from microalgae, bacteria, fungi and insects at laboratory scale; 

optimise single-cell protein and insect protein recovery processes in terms of sustainability and scaling up; 

develop ultrasound monitoring technology and digital tools to further improve the protein recovery processes; 

validate the proteins obtained under the project for food, feed and non-food bio-based applications; 

demonstrate the environmental, economic and social sustainability of the processes; 

maximise the impact of the new developments through a tailored dissemination and exploitation plan. 
InnoProtein is expected to: 
identify underexploited or unexploited sustainable protein sources; 

mobilise protein streams from these sustainable sources; 

increase the availability of proteins in the EU and reduce reliance on imports; 

contribute to the development of value chains for nutritious, healthy and sustainable food and feed and sustainable non-food products that meet consumers' expectations as regards quality and price; 

reduce food losses by returning food waste to the value chain as culture media for single-cell proteins and raw material for insect production, thereby reducing greenhouse gas emissions; 

create market opportunities by contributing to European policy and initiatives. 
Consortium map
Project coordination
FUNDACION TECNALIA RESEARCH & INNOVATION

DONOSTIA-SAN SEBASTIAN (GIPUZKOA), Spain
Consortium
ENKOA SYSTEMS SL

Mendaro, Spain

BIOTREND-INOVACAO E ENGENHARIA EM BIOTECNOLOGIA SA

Cantanhede, Portugal

AIMPLAS - ASOCIACION DE INVESTIGACION DE MATERIALES PLASTICOS Y CONEXAS

PATERNA VALENCIA, Spain

BIOZOON GMBH

Bremerhaven, Germany

NATURSTOFF-TECHNIK GMBH

Osterholz-Scharmbeck, Germany

SUEROS Y DERIVADOS SL

Huete, Spain

ZERO EMISSIONS ENGINEERING BV

Delft, Netherlands

A4F ALGAFUEL SA

Lisboa, Portugal

VYZKUMNY USTAV VETERINARNIHO LEKARSTVI

Brno, Czechia

PROMIC SA

Les Masies De Voltrega, Spain

TECHNOLOGICAL UNIVERSITY DUBLIN

Dublin, Ireland

EUROPEAN FOOD INFORMATION COUNCIL

BRUXELLES, Belgium

SCL ITALIA SPA

Milano, Italy