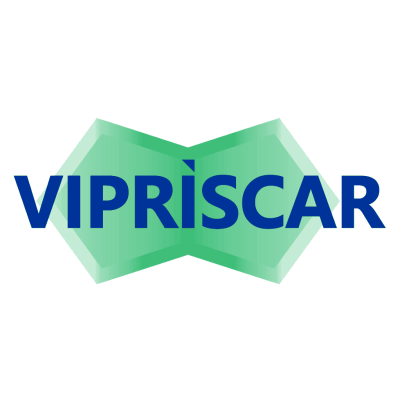 VIPRISCAR
Validation of an industrial process to manufacture isosorbide bis(methyl carbonate) at pilot level
Project details
Type of project

Research & Innovation Action

Project focus

Bio-based polymers & plastics

Feedstock type

Food industry sidestreams
Project period

1 June 2018 - 31 May 2021

CBE JU Contribution

€ 2 726 408,39

Call identifier

H2020-BBI-JTI-2017
Summary
Isosorbide is a mainly bio-based chemical with the potential to help manufacture a range of products, many of which currently rely on fossil-based raw materials. It has a number of applications in packaging, coating, printing and even healthcare, and shows particular promise in making parts for PC manufacturing.
The VIPRISCAR project aims to improve production methods and demonstrate, through proof of process, the added value it can bring in three existing high-volume sectors - automotive and furniture, hot melt adhesives and biomedical applications.
The VIPRISCAR project has two overarching goals; first to validate a more sustainable production process to manufacture Isosorbide bis(methyl carbonate). The second is to demonstrate the added value that it can bring to the various market applications.
Specifically, it will:
Move the production process from TRL 3 to TRL 4;
Validate IBMC production process at TRL 5;
Develop polyurethane dispersions (PUDs) based on isosorbide bis(methyl carbonate)-derived materials;
Assess coatings prepared from PUDs
Develop and assess nitrogen-containing isosorbide bis(methyl carbonate) derivatives for use in NIPU coatings;
Develop isosorbide bis(methyl carbonate)-based NIPUs dispersions for use as adhesives;
Develop isosorbide bis(methyl carbonate) based polycarbonate polyols for use as adhesives
Develop catheters with antibacterial and antithrombotic properties using isosorbide bis(methyl carbonate)-based NIPU;
Confirm that the isosorbide derivates and the final products meet the toxicology requirements of REACH.
As well as its contribution to the overall BBI-JU goals, the VIPRISCAR project aims to make the following impacts:
Establish a viable production method that paves the way for introducing a new secondary bio-based chemical that has a structure and properties to makes it a promising candidate to substitute current oil-derived chemical;
It will create new cross-sector interconnections with bio-resource sectors, such as the forestry and timber industries;
It will contribute to reducing the EU's oil dependency and boost the wider sustainable economy.
Consortium map
Project coordination
FUNDACION TECNALIA RESEARCH & INNOVATION

DONOSTIA-SAN SEBASTIAN (GIPUZKOA), Spain
Consortium
JOWAT SE

Detmold, Germany

ALLNEX BELGIUM

BRUXELLES, Belgium

FUNDACION GAIKER

Zamudio, Spain

B4PLASTICS

Dilsen-Stokkem, Belgium

ACONDICIONAMIENTO TARRASENSE ASSOCIACION

Terrassa, Spain

AEP POLYMERS SRL

Trieste, Italy
Former member
EXERGY LTD

Coventry, United Kingdom

VERTECH GROUP

Nice, France

CIKAUTXO S COOP

Berriatua, Spain