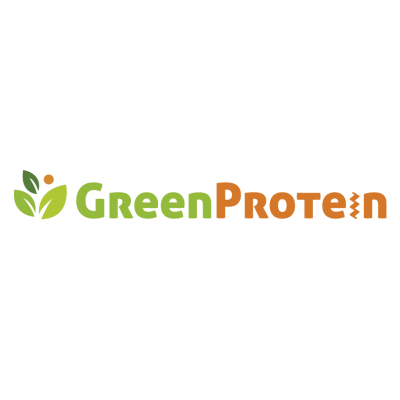 GreenProtein
Revalorisation of vegetable processing industry remnants into high-value functional proteins and other food ingredients
Project details
Type of project

Innovation Action - Demonstration

Project focus

Food, feed & cosmetics
Project period

1 September 2016 - 31 May 2021

CBE JU Contribution

€ 4 227 361,37

Call identifier

H2020-BBI-PPP-2015-02
Summary
The economic costs of food waste are reckoned to total around € 705 bn globally. There are also significant hidden environmental and social costs. Meanwhile, the EU imports around 77 percent of its food and feed protein requirements, leaving it economically vulnerable and dependent on unsustainable and expensive animal protein. RuBisCO protein is found in all green vegetables and plants and represents around 50 percent of the total protein content of green leaves.
GreenProtein is an industrial demonstration project that aims to produce high-added value, food grade proteins and other ingredients from vegetal food waste streams. The primary objective will be to extract and purify food-grade, fully functioning, RuBisCO protein isolate on an industrial scale using discards from the vegetal processing industry.
GreenProtein project aims to process 1500 kg/h of green residue raw material into 28 kg of RuBisCo protein powder per hour. The protein has many valuable food industry applications based on functionalities like gelling, foaming and emulsifying, with excellent market projection in growing markets like high protein, vegan and halal foodstuff.
Construct a DEMO plant and fine-tune the biorefinery process in order to boost the industrial profits of vegetable agri-food industries, while contributing to decrease waste in Europe and increase protein availability
Demonstration of a complete new value chain leading to higher added value products for new markets
Improvement of environmental performance and cost efficiency of resulting products as compared to state of the art benchmarks
Demonstration of an integrated process with more than 40% of the raw material to be valorised into high added value additives
Demonstration of products with a 2-5 times higher value than the current applications of the raw material, leading to a significantly higher total valorisation of the agricultural crops so contributing to rural development and employment in rural areas
Consortium map
Project coordination
KONINKLIJKE COOPERATIE COSUN UA

BREDA, Netherlands
Consortium
GREENPROTEIN BV

WAGENINGEN, Netherlands

BIONET SERVICIOS TECNICOS SL

FUENTE ALAMO DE MURCIA, Spain

INSTITUT NATIONAL D'ENSEIGNEMENT SUPERIEUR POUR L'AGRICULTURE, L'ALIMENTATION ET L'ENVIRONNEMENT

Paris, France

INSTITUT NATIONAL DES SCIENCES ET INDUSTRIES DU VIVANT ET DE L'ENVIRONNEMENT - AGROPARISTECH

Palaiseau, France

RUITENBERG INGREDIENTS B.V.

TWELLO, Netherlands

INSTITUT NATIONAL DE RECHERCHE POUR L'AGRICULTURE, L'ALIMENTATION ET L'ENVIRONNEMENT

Paris, France

POSLOVNI I PRAVNI FAKULTET

MLADENOVAC BEOGRAD, Serbia

STICHTING WAGENINGEN RESEARCH

Wageningen, Netherlands
Former member
NEDERLANDSE ORGANISATIE VOOR TOEGEPAST NATUURWETENSCHAPPELIJK ONDERZOEK TNO

Den Haag, Netherlands

PROVALOR BV

Ursem, Netherlands

PAZMANY PETER KATOLIKUS EGYETEM

Budapest, Hungary

FLORETTE FRANCE GMS

LESSAY, France