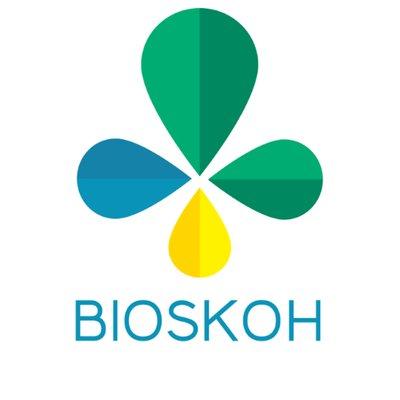 BIOSKOH
BIOSKOH's Innovation Stepping Stones for a novel European Second Generation BioEconomy
Project details
Type of project

Innovation Action – Flagship

Feedstock type

Crop residues

Dedicated crops
Project period

1 June 2016 - 31 May 2022

CBE JU Contribution

€ 21 568 194,13

Call identifier

H2020-BBI-JTI-2015-01
Summary
The BIOSKOH project has the general ambition to demonstrate the first of a series of new second generation bio-refineries for Europe. These will be sustainable and financially sound. It has identified four 'Innovation Stepping Stones' that will allow a breakthrough in the techno-economic viability of lignocellulosic bio-refineries. These four stepping stones will deliver Superior Bio-refinery Technology, delivering a biomass to ethanol yield 15 – 20% higher than current state of the art processing. 
The project will use a brownfield site, specifically abandoned infrastructure in Slovakia, thus minimising capital expenditures over greenfield sites. In addition, it will seek energy autonomy, converting sidestreams into renewable energy that will make the bio-refinery self-sufficient in energy. Feedstock will be abundant, secure, ILUC (indirect land use change impacts of biofuels)-free, low-cost biomass.
Ultimately, BIOSKOH seeks to demonstrate that second generation bio-ethanol can be produced at a lower and more economically viable price with additional potential for further cost reduction in the current market context. 
Demonstrate a first of its kind full commercial scale 2G biorefinery in Europe.
Realise a new local 2G biomass to ethanol value chain based on a secure multi-biomass strategy that unlocks up to 60% of available 600 kton of agricultural residues in combination with dedicated energy crops to be grown on marginal lands.
Showcase a breakthrough in economic sustainability of commercial scale 2G biorefineries.
Prepare a second stage investment decision to double production volumes, increase economies of scale, new capabilities to produce 2G bio-ethylene, higher added value valorisation of side-streams and hence boost economic return on investments.
Produce a blueprint of the economic sustainability concept and replication scenarios for Europe.
Showcase the first European and economically viable 2G Biorefinery.
Demonstrate a new concrete regional bio-based value chain, by valorising side streams from conventional land and by growing and valorising cellulosic fractions of dedicated crops grown on marginal land.
Create estimated 160 direct and 500 indirect green jobs per year, from feedstock production and processing, supply chain logistics, up to bioethanol production and side-stream valorisation.
Improve innovation capacity and the integration of new knowledge.
Consortium map
Project coordination
ENERGOCHEMICA TRADING AS

BRATISLAVA, Slovakia
Consortium
FARMA OBORIN SRO

Dobsina, Slovakia

SUSTAINABILITY CONSULT

Brussels / Bruxelles, Belgium

AGRICONSULTING SPA

Roma, Italy

IMPERIAL COLLEGE OF SCIENCE TECHNOLOGY AND MEDICINE

LONDON, United Kingdom

PNO CONSULTANTS

Paris, France

LESAFFRE INTERNATIONAL SARL

Marcq En Baroeul, France

NOVOZYMES A/S

Bagsvaerd, Denmark

PNO CONSULTANTS BV

Rijswijk, Netherlands

HEPTA CAPITAL SA

GENEVE, Switzerland

CHEMSTROJ SRO

Strazske, Slovakia

PNO CONSULTANTS GMBH

Leipzig, Germany

CHEMKO AS SLOVAKIA

Bratislava, Slovakia

PNO INNOVATION

Zaventem, Belgium

NARODNE POL'NOHOSPODARSKE A POTRAVINARSKE CENTRUM

Luzianky, Slovakia

RISE INNVENTIA AB

Stockholm, Sweden
Former member
INGEG S.R.L

Tortona, Italy