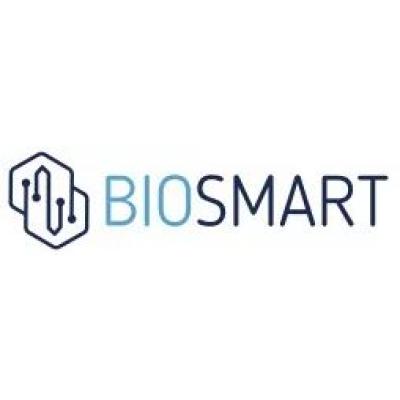 BIOSMART
Bio-based smart packaging for enhanced preservation of food quality.
Project details
Type of project

Research & Innovation Action
Project period

1 May 2017 - 31 December 2021

CBE JU Contribution

€ 3 610 866,25

Call identifier

H2020-BBI-JTI-2016
Summary
The BIOSMART project proposal will develop active and smart bio-based and compostable packages to meet the needs of both fresh and pre-treated food applications. In addition, the novel packaging system will form the basis for tailoring performance and functionality to specific flexible and rigid food packages in diverse market segments.
In order to address future demands, packaging will need to enable lightweighting, reduced food residues, easier shelf life monitoring and longer shelf life, easier consumer waste handling, all without a price premium. The BIOSMART project proposal therefore encompasses an approach for selectively integrating superhydrophobic surfaces, microencapsulated phase change materials, barrier coatings, sensor devices and new bio-active antimicrobial and antioxidants, into fully bio-based multilayer flexible plastic packages.
The BIOSMART project aims to meet the following objectives. It will:
Develop an operational framework for tailoring active and smart functional bio-based packages that address the demands of selected market segment.
Scale up existing laboratory level active and smart functionally technologies from TRL3(Technology Readiness Level) to prototype pilot scale level at TRL5.
Improve mechanical properties of the Polylactide (PLA) film by developing nanoclay composites and copolymers.
Implement a single or multiple active and smart technologies into three food package demonstrators at acceptable costs.
Reduce the overall environmental impact of the value chain through novel material selection, package designs, recycling methodologies, extended shelf life and controlled product quality.
Develop bio-based materials and a functionality selector application for defining an all-bio-based active and smart flexible and rigid packaging solution for the performance and commercial needs of the selected food.
The BIOSMART Project aims to have the following impacts. It will:
Improve the mechanical and/or functional properties of the packaging products developed against the current state-of-the-art in the field.
Ensure that fresh food packages that should be biodegradable or compostable and processed food packages that should be recyclable, in line with the EU's objective of reducing the recyclable content in landfilled waste.
Reduce costs of packing compared to current materials measured on a life cycle basis.
Increase the shelf of food products through improved preservation.
Open new markets for new applications for biodegradable materials.
Bio-based smart food packaging to reduce waste
18 February 2019
Our BIOSMART project is working on the development of bio-based smart food packaging that will reduce waste by monitoring and extending shelf-life, while being compostable, biodegradable or recyclable - good for the environment. It has already developed biodegradable packaging that incorporates an oxygen sensor to monitor shelf-life. Read more
Consortium map
Project coordination
FUNDACION TEKNIKER

Eibar Guipuzcoa, Spain
Consortium
GEA WESTFALIA SEPARATOR GROUP GMBH

Oelde, Germany

INSTITUTO TECNOLOGICO DEL EMBALAJE, TRANSPORTE Y LOGISTICA

Paterna, Spain

WIPAK WALSRODE GMBH & CO KG

BOMLITZ, Germany

THE UNIVERSITY OF READING

Reading, United Kingdom

RISE RESEARCH INSTITUTES OF SWEDEN AB

Boras, Sweden

LIPOFABRIK

VILLENEUVE D'ASCQ, France

TECSENSE GMBH

GRAZ, Austria

UNIVERSITE DE LILLE

Lille, France

HAUTE ECOLE SPECIALISEE DE SUISSE OCCIDENTALE

Delemont, Switzerland

PROPAGROUP SPA

Rivoli To, Italy

RISE INNVENTIA AB

Stockholm, Sweden