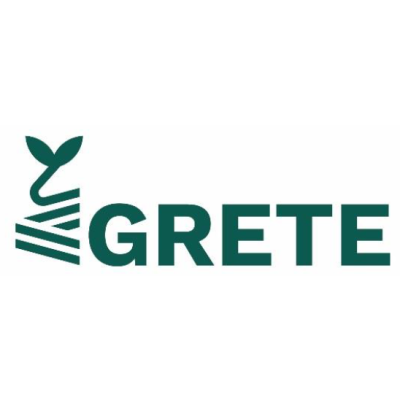 GRETE
Green chemicals and technologies for the wood-to-textile value chain
Project details
Type of project

Research & Innovation Action
Project period

1 May 2019 - 30 April 2023

CBE JU Contribution

€ 2 555 243,75

Call identifier

H2020-BBI-JTI-2018
Summary
The GRETE project aims to develop new and better technologies for wood pulp modification, cellulose dissolution and fibre quality generation complying sustainability requirements and market needs.
Currently the raw material base to produce man-made cellulose fibres is limited, as only dissolving grade wood pulps are used commonly. The project will tackle this by widening the sustainable raw material basis for man-made cellulose fibres by including paper grade pulps. In addition, the solvent systems used to produce commercial man-made cellulose fibres are based on toxic and explosive chemicals; the GRETE processing technologies will increase safety, sustainability and feasibility of man-made cellulose fibre manufacturing.
The issues addressed by the project play a significant role in developing sustainable and green technologies for the European industry. The partners of the project are strongly committed to face the challenge and achieve the ambitious results, supported by a dedicated stakeholder group with the aim to foster strategic decision-making.
The overall objective of the GRETE project is to improve the existing wood-to-textile value chains by developing breakthrough technologies that can open up the identified bottlenecks and enable increased production of man-made cellulose fibres in Europe.
Enlarge raw material basis for the textile industry
Develop unparalleled solvents
Develop high quality regenerated cellulose fibres
Develop different approaches to create fibres with novel functionalities
Reduced environmental impacts from fabrics production
Reduced water consumption during textile processing
Engage stakeholders, consumers and interest groups, increasing awareness on bio-based solutions.
Support European competitiveness and employment
GRETE will:
Improve technological performance of existing biorefining operations
Reduce biorefineries' capital and operating costs
Reduce the environmental footprint of biorefining operations in terms of greenhouse gas emissions and resource efficiency
The BBI JU-funded GRETE project is making wood the new star of fashion catwalks
16 November 2021
Do you wonder where your clothes come from? The material they're made of and how they are produced? Most of us don't, but if we did, we might get a bit uneasy. Luckily, research is helping the fashion industry to take the lead in embracing the circular economy. Read more
Consortium map
Project coordination
TEKNOLOGIAN TUTKIMUSKESKUS VTT OY

Espoo, Finland
Consortium
MATERIALLY SRL IMPRESA SOCIALE

MILANO, Italy

HELSINGIN YLIOPISTO

Helsingin Yliopisto, Finland

FUNDACIO UNIVERSITARIA BALMES

Vic Barcelona, Spain

METSA SPRING OY

Espoo, Finland

CELULOSE BEIRA INDUSTRIAL SA

FIGUEIRA DA FOZ, Portugal

UNIVERSIDADE DE AVEIRO

Aveiro, Portugal

UNIVERSITAET FUER BODENKULTUR WIEN

Wien, Austria
Former member
VERTECH GROUP

Nice, France

MATERIAL CONNEXION ITALIA SRL

Milano, Italy