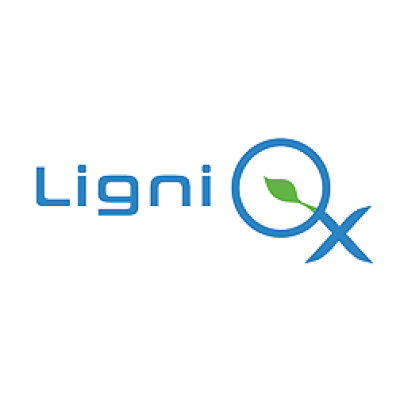 LigniOx
Lignin oxidation technology for versatile lignin dispersants
Project details
Type of project

Innovation Action - Demonstration

Project focus

Construction

Feedstock type

Crop residues

Lignin & wood residues
Project period

1 May 2017 - 28 February 2022

CBE JU Contribution

€ 4 338 374,88

Call identifier

H2020-BBI-JTI-2016
Summary
The aim of LigniOx project is to demonstrate the techno-economic viability of the unique alkali-O2 oxidation technology (LigniOx) for the conversion of several lignin-rich side-streams into versatile dispersants, and especially high-performance concrete and mortar plasticizers.
Lignin is a key by-product of lignocellulosic biorefineries, and a valuable renewable resource for Europe's bio-based industries. Annually, approximately 60 million tons of lignin is extracted from wood as a by-product of the pulping industry. Even more is expected to originate from second generation bioethanol production in the future.
To fully exploit these raw material streams, there is an urgent need to commercialise economically and sustainably viable lignin upgrading process technologies such as the LigniOx technology outlined in this project.
The primary objective of LigniOx project is to demonstrate the technical and economic viability of the alkali-O2 oxidation process for the production of lignin based dispersants.
Overall objectives include:
Adding value to underexploited biomass side-stream lignins, improving the sustainability and cost efficiency of the traditional pulping industry, and creating prerequisites for cost-competitive bioethanol production.
Providing a versatile and flexible lignin upgrading technology that is applicable to a wide range of lignin side-streams originating from different European raw materials and processes, and also enabling lignin use in high-value products instead of energy production.
Introducing a conversion technology that can readily be integrated into lignocellulosic biorefineries, and/or operated as a stand-alone unit by the chemical industry.
Creating sustainable and cost-competitive high-performance lignin dispersants for the chemical industry for wide range of applications, thus reducing the need of fossil based raw materials and correspondingly increasing the share of bio-based chemical products.
Reducing green-house gas (GHG) emissions and waste streams by more sustainable processing of side-streams and partial replacement of the present fossil based materials.
LigniOx project will have an impact across three key European policies:
The Bioeconomy Strategy
The flagship initiative for a resource-efficient Europe
The European Innovation Partnership for Agricultural Productivity and Sustainability
As the project develops a sustainable, resource-efficient and economically feasible industrial process for the conversion of lignin-side streams to commercial bio-based products, LigniOx will also support the BBI JU's Strategic Innovation and Research Agenda (SIRA) target of achieving a 20% share of bio-based chemicals and materials by 2020, and 30% by 2030.
Within one to three years after the project, a new lignin based high-performance concrete plasticizer will enter the markets, and creates new business opportunities for Europe's lignocellulosic biorefineries and the chemical industry.
LigniOx lignins also have strong potential to compete with existing fossil-based super plasticisers, contributing to the establishment of a more sustainable and low-carbon industry.
The project will also improve the competitiveness of the pulp and paper industry and other lignocellulosic biorefineries by creating markets for their side-stream lignin.
Better and more cost-competitive production of bioethanol also supports the EU's vision of increasing the proportion of bio-based transportation fuels to 25% by 2030.
The creation of new market opportunities for these products will also increase employment in corresponding sectors.
LigniOx project specifically focusses on the BBI topic "BBI-2016-D03: Valorisation of lignin and other side-streams to increase efficiency of biorefineries & increase sustainability of the whole value chain".
Consortium map
Project coordination
TEKNOLOGIAN TUTKIMUSKESKUS VTT OY

Espoo, Finland
Consortium
VLAAMSE INSTELLING VOOR TECHNOLOGISCH ONDERZOEK N.V.

Mol, Belgium

FORTUM POWER AND HEAT OY

Espoo, Finland

METSA FIBRE OY

Espoo, Finland

DOW DEUTSCHLAND ANLAGENGESELLSCHAFTMBH

STADE, Germany

Dow Europe GmbH

Horgen, Switzerland

ANDRITZ OY

Helsinki, Finland

DOW CHEMICAL IBERICA SL

Madrid, Spain

COMPAGNIE INDUSTRIELLE DE LA MATIERE VEGETAL CIM V

NEUILLY SUR SEINE, France
Former member
INGEG S.R.L

Tortona, Italy

EXERGY LTD

Coventry, United Kingdom

VERTECH GROUP

Nice, France