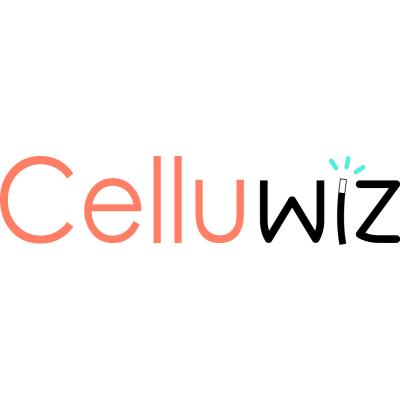 CelluWiz
Process developments for a recyclable and compostable all-cellulose multilayer material for packaging
Project details
Type of project

Research & Innovation Action

Feedstock type

Pulp & paper industry (black liquor & sidestreams)
Project period

1 June 2019 - 30 November 2022

CBE JU Contribution

€ 1 945 375

Call identifier

H2020-BBI-JTI-2018
Summary
Packaging is essential for transporting and protecting food and goods and communicating end-user information. The food packaging industry, agile to follow consumer expectations and societal changes, is nowadays taking the challenge to improve its sustainability and reduce its environmental impact.
CelluWiz project will greatly participate to take the challenge by developing two innovative processes to produce a new all-cellulose packaging material. This renewable, biodegradable material will be capable of competing with existing plastics while integrating directly into the paper and cardboard waste value chain.
The overall objective of the CelluWiz project is to develop two processes for producing an all-cellulose packaging material that can compete with existing multi-layer plastic materials or multi-materials while being both renewable and recyclable in the paper waste value chain and biodegradable.
In addition, the project hopes to meet the following objectives.
Reduce carbon footprint up to 30% by substituting the material in comparison with recyclable fossil-based materials and by up to 70% compared with non-recyclable product
Reduce the cost and impact of End-of-Life of packaging. From the outset, CelluWiz packaging will be both easily recyclable and suitable for home composting, meaning they are simple and cheap to recycle or dispose of and do not need to be sent to landfill, reducing environmental impact.
Create 3 new consumer products : Clamshell, cup and tray and proof their safety
Create new employment opportunities
The CelluWiz project aims to deliver a number of impacts. It seeks to:
Create two new cross-sectoral interconnections; between the chemistry and pulp & paper sectors as well as between the pulp & paper and material sectors.
Provide the foundation for two new bio-based value chains. One will result from producing MFC for barrier applications, the second will be in producing the new all-cellulose based material.
Develop three proofs of concept for the materials, namely 'clamshells', cups and trays. These will be fully characterised to ensure that they meet market requirements.
Validate two new processes, namely the MFC lamination technology and the chromatogeny technology for high grafting density will be upscaled from the laboratory to a pilot project.
Deliver a 20-50 percent reduction in the environmental footprint compared to existing cardboard and PET film products and between 30-70 percent compared to existing recyclable fossil based plastics or non-recyclable products.
Reduce disposal costs by up to 100 percent over existing products – the CelluWiz solution will be fully recyclable and/or compostable.
Consortium map
Project coordination
CENTRE TECHNIQUE DE L INDUSTRIE DESPAPIERS CARTONS ET CELLULOSES

Gieres, France
Consortium
INSTITUTO TECNOLOGICO DEL EMBALAJE, TRANSPORTE Y LOGISTICA

Paterna, Spain

VOITH PAPER GMBH & CO. KG

Heidenheim, Germany

UNIVERSITE GRENOBLE ALPES

Grenoble, France

STORA ENSO OYJ

Helsinki, Finland

CENTRE NATIONAL DE LA RECHERCHE SCIENTIFIQUE CNRS

Paris, France