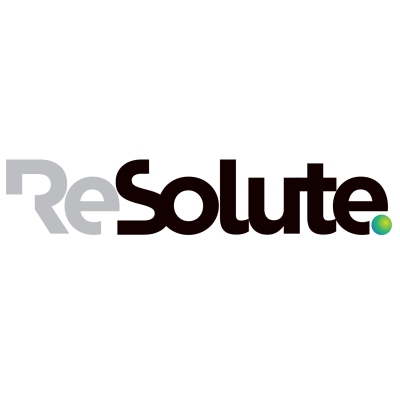 ReSolute
HIGH PERFORMING AND SAFE SOLVENT DERIVED FROM CELLULOSIC FEEDSTOCKS
Project details
Type of project

Innovation Action – Flagship

Project focus

Bio-based chemicals

Feedstock type

Lignin & wood residues

Pulp & paper industry (black liquor & sidestreams)
Project period

1 October 2020 - 31 December 2024

CBE JU Contribution

€ 11 628 401,07

Call identifier

H2020-BBI-JTI-2019
Summary
Solvents play an essential role in innumerable chemical production processes. They find applications in paints, electronics, pharmaceuticals and agrochemical production. The total market for solvents in Europe is approximately 4 million tonnes. Unfortunately, a considerable number of the solvents currently in use are known to pose a hazard to both human health and the environment, meaning their use is increasingly limited by regulation. For these reasons, there is growing interest in safer, less toxic alternatives.
The ReSolute project is addressing this challenge by establishing a route for the industrial scale production of a non-toxic, high-performance solvent derived from a renewable resource, namely wood biomass. The solvent in question, CyreneTM, has already been developed at demonstration scale by converting sawdust into levoglucosenone, a versatile chemical building block that is then hydrogenated to the final Cyrene product.
This non-toxic solvent can replace existing solvents such as NMP, DMF and DMAc, which are toxic and therefore coming under increasing regulatory pressure. The ReSolute project aims to scale up the Cyrene production process from demonstration scale to flagship industrial scale of 1,000 tonnes per year – a 20-fold increase over current production levels.
The overarching objective of the ReSolute project consists of establishing - for the first time - an industrial-scale plant and value chain for producing the bio-based solvent using wood biomass as a feedstock. It will involve stepping up production from 50 to 1,000 tonnes per year at 99 percent purity. It is hoped that Cyrene will ultimately provide a viable, non-toxic alternative to a number of existing widely used solvents such as NMP, DMF and DMAc.
Within this, the ReSolute project has a number of specific objectives. It aims to:
Establish a sustainable supply of raw materials – namely sawdust – to ensure continuous production.
Identify and recruit 11 partners along the entire value chain, from feedstock supply to the manufacture of high added-value products.
Operate the plant as a truly integrated biorefinery, capable of converting biomass into a variety of products without generating waste.
Meet market demand by demonstrating the quality, purity and safety of the end products, which will fully conform with relevant EU regulations. It will also develop analytical tools for authentication.
Ensure that the flagship plant is sustainable and assess its products for their environmental, social and economic impact through a full Life Cycle Sustainability Assessment (LCSA), including benchmarking Cyrene against conventional and state-of-the-art alternatives for the selected applications.
By achieving its objectives, the ReSolute project will demonstrate the feasibility of producing a sustainable and non-toxic solvent capable of replacing existing competitors.
In addition, it will also make contributions to specific BBI JU KPIs through:
Establishing a minimum of six new cross-sectoral interconnections in the bio-based economy. Converting wood biomass into a green solvent will connect the pulp and paper sector with the energy storage, high-performance materials, pharmaceuticals, wastewater treatment, electronics and research sectors.
Creating a minimum of six new bio-based value chains starting from wood biomass and linking to lithium-ion batteries, metal coatings, high-performance composites, pharmaceutical ingredients, filtration membrane and electronic circuit boards.
Encouraging production of at least three bio-based products with the potential for direct benefits to human health. This will arise from eliminating the need for the toxic NMP, DMF and DMAc solvents in manufacturing and use in a number of areas.
Demonstrating at least four new bio-based applications capable of meeting current market requirements. These will include coatings production, graphene processing, ultrafiltration membrane production and as a chemical synthesis agent, notably in the pharmaceutical and agrochemical sectors.
In addition to these, the ReSolute project is also expected to see bio-based products developed that offer significant environmental benefits. These include:
Avoid depleting fossil resources, by relying solely on renewable resources from sustainable, local forestry – unlike competitor products.
Reduce the cradle-to-gate global warming potential compared to NMP and NMP equivalents.
Create a product that is both easily recycled and readily biodegradable.
Consortium map
Project coordination
CIRCA GROUP AS

Oslo, Norway
Consortium
CIRCA SUSTAINABLE CHEMICALS FRANCE SAS

Nancy, France

PNO CONSULTANTS

Paris, France

AGROPARISTECH INNOVATION

Paris, France

HUNTSMAN ADVANCED MATERIALS (SWITZERLAND) GMBH

Basel, Switzerland

WILL & CO BV

Badhoevedorp, Netherlands

COAL PRODUCTS LIMITED

Sheffield, United Kingdom

BIOECONOMY FOR CHANGE

Barenton Bugny, France

MERCK KOMMANDITGESELLSCHAFT AUF AKTIEN

Darmstadt, Germany

TALGA ADVANCED MATERIALS GMBH

Rudolstadt, Germany

UNIVERSITY OF YORK

York North Yorkshire, United Kingdom

PFA-BRUSSELS

Brussels / Bruxelles, Belgium

PETER FISK ASSOCIATES LIMITED

Whitstable, United Kingdom
Former member
CIRCA SUSTAINABLE CHEMICALS BV

Antwerpen, Belgium

PFA-BRUSSELS

Brussels / Bruxelles, Belgium