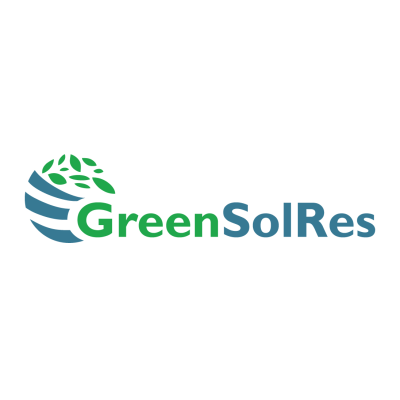 GreenSolRes
Demonstration of solvent and resin production from lignocellulosic biomass via the platform chemical levulinic acid
Project details
Type of project

Innovation Action - Demonstration

Project focus

Bio-based chemicals
Project period

1 September 2016 - 31 December 2021

CBE JU Contribution

€ 7 451 945,62

Call identifier

H2020-BBI-PPP-2015-02
Summary
Levulinic acid has long been identified as a versatile 'green' chemical precursor for many applications. It is widely recognised as a platform substance for chemical synthesis and is seen as a key element in moving Europe towards bio-based manufacturing.
However, to make that a reality, there has to be adequate production to meet demand at a realistic price. GreenSolRes will demonstrate the commercial viability of converting lignocellulosic biomass to levulinic acid or one of its esters for the manufacturing of solvents and adhesive resins with added-value and/or functionalities.
The successful completion of the GreenSolRes will pave the way to the first commercial plant for sustainable production of levulinic acid (at 50 kta), and its derivatives, leading to a rapid gain in spectrum and production volume of bio-based consumer products.
To demonstrate the competitiveness of the levulinic acid (LVA) value chain in terms of costs, environmental impact and technical performance.
To convert the platform chemical levulinic acid or one of its esters into 2-methyltetrahydrofuran (2-MTHF), gamma-valerolactone (GVL) and methyl butanediol (MeBDO) with development of novel catalyst.
To develop bio-based derivates for industrial and consumer adhesives
To have an optimized process design of key process components at 50 kta scale.
Optimised and competitive value chain for bio-based LVA and down-stream products.
Increased usage of lignocellulosic residues for high value-added products.
Exploiting the sustainability potential of bio-based products from a renewable non-food feedstock.
Use the functionalities of the C5-intermediates for novel high value added products.
Consortium map
Project coordination
RHEINISCH-WESTFAELISCHE TECHNISCHE HOCHSCHULE AACHEN

Aachen, Germany
Consortium
SYNCOM FORSCHUNGS- UND ENTWICKLUNGSBERATUNG GMBH

GANDERKESEE, Germany

VLAAMSE INSTELLING VOOR TECHNOLOGISCH ONDERZOEK N.V.

Mol, Belgium

HENKEL KGaA

Dusseldorf, Germany

HYBRID CATALYSIS BV

Eindhoven, Netherlands

LEIBNIZ INSTITUT FUER KATALYSE EV

Rostock, Germany

BASF SE

Ludwigshafen Am Rhein, Germany

LENZING AKTIENGESELLSCHAFT

Lenzing, Austria
Former member
GFB EUROPE BV

GELEEN, Netherlands

GFBIOCHEMICALS ITALY SPA

MILANO, Italy