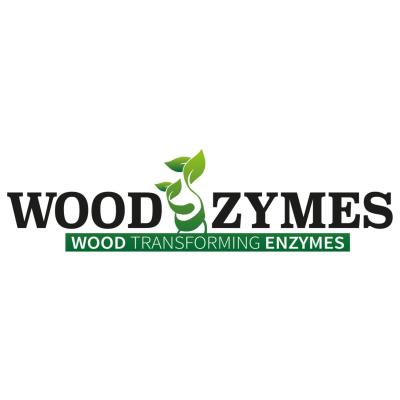 WoodZymes
Extremozymes for wood based building blocks: From pulp mill to board and insulation products
Project details
Type of project

Research & Innovation Action

Project focus

Bio-based polymers & plastics
Project period

1 June 2018 - 30 November 2021

CBE JU Contribution

€ 3 253 873,75

Call identifier

H2020-BBI-JTI-2017
Summary
Many wood processing techniques require extreme conditions of heat and alkalinity. WoodZymes seeks to develop extremozymes (enzymes that can function under extreme environments) and extremozyme‐based processes that will allow underutilised lignin and hemicellulose fractions of kraft pulp mills to be valorised. This will produce high‐value bio‐based compounds to be used as bio-equivalents of existing petroleum-based chemical building blocks and precursors.
In doing so, they will create substitutive components (lignin-based phenolic resins and polyols) for the manufacture of medium-density fibreboards (MDF) and polyurethane (PU) insulation foams, potentially reducing or avoiding the use of toxic ingredients, whereas the sugar-derived compounds will be used as fibre bonding enhancers in papermaking.
WoodZymes illustrates the potential of extremozymes in the global bio-based economy, contributing to the sustainability and competitiveness of cellulose and fibreboard and polyurethane manufacture.
The overarching of the WoodZymes project is to provide tailor-made extremozymes and extremozyme‐based processes that are new to wood bio-refineries. These will produce biomass‐derived chemicals that will provide alternatives to existing fossil‐based chemical building blocks. Specifically, the WoodZymes project will seek to:
Develop extremozymes that are adapted to harsh industrial operation conditions using screening and protein engineering. This will be followed by pilot‐scale production for application in the wood conversion sector;
Produce (assisted by extremozymes) and chemically characterise the lignin phenols and hemicellulosic sugars derived from underutilised side streams of hardwood and softwood kraft pulp mills;
Develop new MDF and PU materials using enzymatic activation of lignin‐based resin precursors and phenolic polyols;
Use hemicellulose sugars and sugar‐based amphiphilic polymers as papermaking additives.
Evaluate the technical, environmental and socio-economic feasibility of the developed biotechnologies including market requirements, waste management, and LCA/LCC analyses
As well as its contribution to the overall BBI-JU goals and Key Performance Indicator, the WoodZymes project aims to make the following impacts:
Create a new cross sectorial interconnection between the pulp and paper, enzyme technology, fibreboard, and PU products bio-economy sectors;
Create a new bio-based value chain that valorises the side streams of the kraft pulp process;
Increase the yield of lignin-derived phenols over existing depolymerisation processes using chemical catalysts and to extract hemicellulose sugars on a large scale from kraft pulp for the first time;
Improve the competitiveness  and sustainability of fibreboard and PU foam manufacture by reducing the use of petroleum-based components
Improve the efficiency of the kraft pulp process by valorising black liquor and by saving chlorine dioxide in pulp bleaching;
Save energy during refining of paper thanks to the use of sugars extracted from pulp as fibre-bonding enhancers
Reduce the use of resins in MDF thanks to new enzymatic technology
Reduce the carbon footprint over the existing process
MetGen is a beneficiary of the WoodZymes project.
Extremozymes for wood-based building bio-products
12 November 2018
Take a look at our project WoodZymes whose aim is to supply timber and paper industries with special enzymes to produce wood-based building blocks such as board and insulation bio-products. Read more
Consortium map
Project coordination
AGENCIA ESTATAL CONSEJO SUPERIOR DE INVESTIGACIONES CIENTIFICAS

Madrid, Spain
Consortium
RAIZ - INSTITUTO DE INVESTIGACAO DAFLORESTA E PAPEL

Aveiro Eixo, Portugal

CENTRE TECHNIQUE DE L INDUSTRIE DESPAPIERS CARTONS ET CELLULOSES

Gieres, France

INSTITUT TECHNOLOGIQUE FCBA (FORETCELLULOSE BOIS-CONSTRUCTION AMEUBLEMENT)

Champs Sur Marne, France

METGEN OY

Kaarina, Finland

FIBRE EXCELLENCE SAINT-GAUDENS SAS

SAINT-GAUDENS, France

THE NAVIGATOR COMPANY SA

Setubal Sado, Portugal

FINSA FRANCE SAS

MORCENX, France

SOPREMA

Strasbourg, France