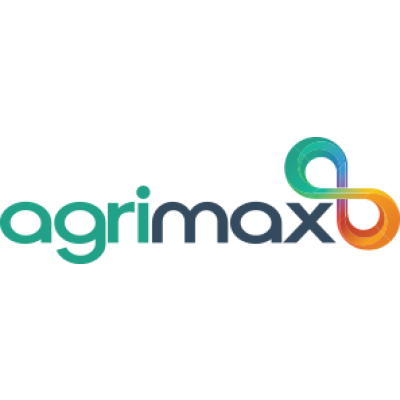 AgriMax
Agri and food waste valorisation co-ops based on flexible multi-feedstocks biorefinery processing technologies for new high added value applications
Project details
Type of project

Innovation Action - Demonstration

Feedstock type

Food industry sidestreams
Project period

1 October 2016 - 30 September 2021

CBE JU Contribution

€ 12 484 461,46

Call identifier

H2020-BBI-PPP-2015-02
Summary
Around a third of all food produced globally is wasted each year. This waste occurs throughout the whole value chain, from farmers to consumers. However, there are significant amounts of valuable compounds contained in the wasted food that could and should be recovered.
The AgriMax project is designed to establish the technical and economic viability using bio-refining process on waste from crops and food processing to deliver new bio-compounds for the chemical, bio-plastic, food, fertilisers, packaging and agriculture sectors.
The project will combine affordable and flexible processing technologies, including ultrasound assisted and solvent extraction, filtration, thermal and enzymatic treatments for the valorising side streams from horticultural and food processing industries that can be used in a cooperative approach by local stakeholders.
Agrimax will combine flexible processing technologies to valorise residues and by-products from the agriculture and food processing industry to extract valuable biocompounds used to produce active ingredients, packaging and agricultural materials among others. The objectives are:
To map the available Agricultural and Food Processing Waste (AFPW) and their features
To set up two flexible pilot plants for processing bio-wastes to process AFPW into value added biocompounds
To validate and demonstrate the use of derived biocompounds in packaging applications, food and agricultural applications
To demonstrate the safety & regulatory compliance, as well as environmental & economic sustainability of the developed processes and products
To implement a joint stakeholder platform for cooperatively operating the processing plants and propose suitable business models 
Minimise the impact of agriculture and food processing industry on the environment by reducing the amount of waste that is not properly treated and by reducing the raw materials and fossil fuel usage. The overall environmental impact and greenhouse gas emissions (methane, nitrous oxide and CO2) will be decreased along the new value chains.
Produce economic benefits through the new business opportunities generated in the commercialisation of the new products and complementary biogas.
Maximise agriculture and food industry growth and competitiveness.
Agrimax: multiple high-value products from crop and food-processing waste
Turning food and crop waste into new products
18 February 2019
Every year, around one-third of all food produced across the world is wasted before it even reaches the consumer. Our AGRIMAX project is tackling the problem by turning crop and food-processing waste into high-value products. Read more
From agricultural and food-processing waste to bio-products
24 May 2018
How can we use agricultural and food-processing waste to create useful products for a sustainable Europe? Read more
Consortium map
Project coordination
IRIS TECHNOLOGY SOLUTIONS, SOCIEDAD LIMITADA

CORNELLA DE LLOBREGAT, Spain
Consortium
GAVIPLAS, S.L.

Alfarrasi, Spain

INSTITUTO TECNOLOGICO DEL EMBALAJE, TRANSPORTE Y LOGISTICA

Paterna, Spain

FACHVERBAND DER NAHRUNGS UND GENUSSMITTELINDUSTRIE

WIEN, Austria

UNIVERSITY COLLEGE DUBLIN, NATIONAL UNIVERSITY OF IRELAND, DUBLIN

Dublin, Ireland

LASER CONSULT MUSZAKI-TUDOMANYOS ES GAZDASAGI TANACSADO KORLATOLT FELELOSSEGU TARSASAG

Szeged, Hungary

FEDERACIO DE COOPERATIVES AGRARIES DE CATALUNYA

Barcelona, Spain

UNIVERSITEIT GENT

Gent, Belgium

BIOVALE LIMITED

York, United Kingdom

CHIESA VIRGINIO E C SOCIETA' SEMPLICE AGRICOLA

Canneto Sull'Oglio, Italy

FRAUNHOFER GESELLSCHAFT ZUR FORDERUNG DER ANGEWANDTEN FORSCHUNG EV

Munchen, Germany

BIOPROCESS PILOT FACILITY BV

Delft, Netherlands

AIMPLAS - ASOCIACION DE INVESTIGACION DE MATERIALES PLASTICOS Y CONEXAS

PATERNA VALENCIA, Spain

INDULLEIDA S.A.

Alguaire, Spain

LEBENSMITTELVERSUCHSANSTALT

Wien, Austria

CONSORZIO INTERUNIVERSITARIO NAZIONALE PER LA SCIENZA E TECNOLOGIA DEI MATERIALI

Firenze, Italy

TRIVIUM PACKAGING ITALY SRL

Montecchio Emilia, Italy

BARILLA G. E R. FRATELLI SPA

Parma, Italy

GOSPODARSKO INTERESNO ZDRUZENJE GROZD PLASTTEHNIKA - GIZ GROZD PLASTTEHNIKA

Celje, Slovenia

FERTINAGRO BIOTECH SL

Teruel, Spain

CONSIGLIO NAZIONALE DELLE RICERCHE

Roma, Italy

INSTITUT DE RECERCA I TECNOLOGIA AGROALIMENTARIES

Caldes De Montbui Barcelona, Spain

UNIVERSIDAD DE ALMERIA

Almeria, Spain

ALMA MATER STUDIORUM - UNIVERSITA DI BOLOGNA

Bologna, Italy

STAZIONE SPERIMENTALE PER L'INDUSTRIA DELLE CONSERVE ALIMENTARI AZIENDA SPECIALE

Parma, Italy

FEMTO ENGINEERING SRL

San Casciano In Val Di Pesa, Italy
Former member
ARDAGH GROUP ITALY SRL

Montorio Al Vomano, Italy

EXERGY LTD

Coventry, United Kingdom