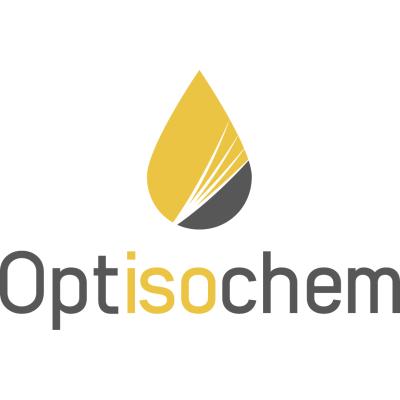 OPTISOCHEM
OPTimized conversion of residual wheat straw to bio-ISObutene for bio based CHEMicals
Project details
Type of project

Innovation Action - Demonstration

Project focus

Bio-based chemicals
Project period

1 June 2017 - 31 December 2022

CBE JU Contribution

€ 9 755 493,63

Call identifier

H2020-BBI-JTI-2016
Summary
The OPTISOCHEM project will demonstrate the feasibility of transforming excess wheat straw into bio-Isobutene (bio-IBN) derivatives. It will develop and scale up the demo production of bio-IBN from straw. Ultimately this will lead to production and validation in pilot facilities.
The process will provide two different groups of chemical compounds derived from bio-IBN. These compounds, oligomers (DIB, TIB, TeIB) and polyisobutylenes (PIBs) are currently used in a wide range of applications such as lubricants, adhesives, sealants, flavours and fragrances and substituted phenols. Currently, this market relies on products derived from fossil-based isobutene.
By sourcing products from bio-based IBN while using the same process as fossil-based IBN, and with comparable performances, would provide a renewable supply for what is a sizeable and valuable market.
The OPTISOCHEM project has set the following objectives.
To optimise the wheat straw hydrolysate fermentation processes.
To demonstrate the feasibility of scaling up bio-IBM production to commercial levels.
To evaluate and validate the end products of the IBN fermentation process in the planned industrial applications.
To define an approach that will allow the scaling up of the formation process, including financial and engineering parameters.
The OPTISOCHEM project aims to deliver the following impacts:
Increase the yield of targeted bio-based product(s) by more than 20 percent compared to state-of-the-art processes.
Reduce the production costs of bio-based products by 10-20%, compared to current market situation.
Reduce energy consumption by more than 30% for bio-catalytic processes as compared to state-of-the-art production processes.
Deliver savings, in terms of CO2 emissions per kg product by more than 20% for bio-catalytic as compared to state-of-the-art production methods.
Increase innovation capacity and integration of new knowledge.
Strengthen the competitiveness and growth of companies by developing innovations meeting the needs of European and global markets and where relevant, by delivering such innovations to the market.
From straw to bio-based substitutes of petroleum
How to convert wheat straw waste into green chemicals
05 April 2019
The BBI JU initiative has produced renewable bio-isobutene for use in various applications ranging from cosmetics to fuels. Read more
Converting residual wheat straw into renewable bio-isobutene
16 February 2019
Under OPTISOCHEM project, residual wheat straw is being converted into 2nd-generation renewable bio-isobutene, and will be transformed into oligomers & polymers, which can be used in lubricants, rubbers, cosmetics, solvents, plastics & fuels applications. Read more
Wheat straw waste could be basis for greener chemicals
10 October 2017
The straw leftover from harvested wheat could be turned into bio-based chemicals that offer high greenhouse gas savings and do not compete with food supplies or damage ecosystems. The BBI JU OPTISOCHEM project is creating bio-isobutene with it. Read more
Consortium map
Project coordination
GLOBAL BIOENERGIES

Evry, France
Consortium
GLOBAL BIOENERGIES GMBH

Leuna, Germany

CLARIANT PRODUKTE (DEUTSCHLAND) GMBH

Frankfurt Am Main, Germany

INEOS SERVICES BELGIUM

Brussels / Bruxelles, Belgium

TECHNIP ENERGIES FRANCE

Nanterre Cedex, France

ENERGIEINSTITUT AN DER JOHANNES KEPLER UNIVERSITAT LINZ VEREIN

Linz, Austria