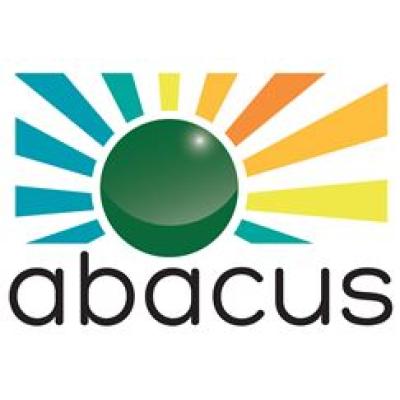 ABACUS
Algae for a biomass applied to the production of added value compounds
Project details
Type of project

Research & Innovation Action

Project focus

Food, feed & cosmetics
Project period

1 May 2017 - 31 July 2020

CBE JU Contribution

€ 4 653 658,66

Call identifier

H2020-BBI-JTI-2016
Summary
Algae production is currently limited to a few small industries, mainly for the feed, nutrition and cosmetic sectors. This is ripe for expansion. However, creating an economically viable and sustainable method of growing large quantities of algae and converting them into commercial products that the markets accept remains a challenge.
The commercialisation of high value compounds sourced from microalgae could grow the existing industry considerably, while product innovation based on new molecular targets and biorefinery schemes could open new markets. The ABACUS project has been designed to synthesise a range of new molecules, in terpenoids family, from microalgae that will help bring competitive products to the market.
Define market opportunities and product specifications for algae-derived products
Select the specific algae needed to meet these product specifications. 
Optimise the production process and design tools and procedures for process management
Demonstrate cost-in-use acceptance of algal fractions for targeted lead applications (fragrances; nutraceuticals) and side-product streams
Fully assess the acceptability of algae-derived products and production processes using comprehensive Technical Economical and Life Cycle Analyses
Valorise the research and disseminate the results from ABACUS
From a technical perspective, ABACUS aims to:
Determine new processes for separating, purifying and extracting the compounds of interest at a yield and cost that makes scaling up of the process cost-effective. 
Achieve improved yield per mass unit biomass-input, or improved cost effectiveness as compared to current routes towards the same or comparable products.
Ensure that new products meet the safety, quality and purity requirements of EU legislation to ease future market access and commercialisation.
In addition, ABACUS will enhance innovation capacity by connecting algae-producing companies with larger enterprises in the flavour and perfume sectors, which seek new natural, bio-based sources.
Because it is a rapid- growth organism, which doubles its biomass daily, algae offer a highly effective source of protein in comparison to terrestrial plants – even more than soy. At the same time, it can absorb CO2, offsetting its impact on climate change.
It will also create jobs, by opening new pathways for several highly competitive but fast growing profitable sectors, namely nutraceuticals, cosmetics and specialty products for the fragrance industry.
Explanatory video on the BBI JU ABACUS project.
Comprehensive explanation of the BBI JU ABACUS project.
High and ultra-high pressure processes proven a sustainable alternative for the valorisation of microalgae
The Journal of Supercritical Fluids, 01 January 2021
The ABACUS project demonstrated that high and ultra-high extraction techniques were effective in extracting bioactive compounds from Nannochloropsis oceanica. The scientific article emphasises the need to optimise the extraction process according to the desired bioactive compound. Read article
ABACUS publishes a paper on microalga as a source of biomass
03 April 2019
BBI JU ABACUS project published its first peer-reviewed article in the open-access Molecules journal. The paper focuses on Porphyridium cruentum microalga as a good natural source for a variety of interesting bioactive compounds. Read the article
Consortium map
Project coordination
COMMISSARIAT A L ENERGIE ATOMIQUE ET AUX ENERGIES ALTERNATIVES

Paris, France
Consortium
MICROPHYT

BAILLARGUES, France

PROTEUS

LONGJUMEAU, France

THE SCOTTISH ASSOCIATION FOR MARINESCIENCE LBG

Dunbeg Oban, United Kingdom

SENSIENT COSMETIC TECHNOLOGIES

SAINT OUEN L'AUMONE, France

AGENCIA ESTATAL CONSEJO SUPERIOR DE INVESTIGACIONES CIENTIFICAS

Madrid, Spain

KARLSRUHER INSTITUT FUER TECHNOLOGIE

Karlsruhe, Germany

A4F ALGAFUEL SA

Lisboa, Portugal

SUBITEC GMBH

STUTTGART, Germany