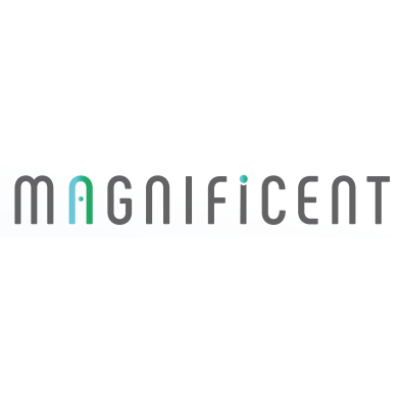 MAGNIFICENT
Microalgae As a Green source for Nutritional Ingredients for Food/Feed and Ingredients for Cosmetics by cost-Effective New Technologies
Project details
Type of project

Research & Innovation Action

Project focus

Food, feed & cosmetics
Project period

1 June 2017 - 30 November 2021

CBE JU Contribution

€ 5 330 259,16

Call identifier

H2020-BBI-JTI-2016
Summary
MAGNIFICENT seeks to develop a new value chain for food, aquafeed and cosmetic ingredients based on microalgae. Currently, market opportunities for microalgae-based products are restricted to high-value products, as production costs are currently prohibitive to use it as a feedstock.
There is an existing capacity for large scale production, but both the variety of products and number of market opportunities is currently limited, mainly to dietary supplements and cosmetics. Magnificent will use these facilities to develop the biorefinery concept further, validate the value chains and develop new ingredients.
MAGNIFICENT will seek to expand the range of products and their market volume substantially and sustainably, improving current applications and developing new ones, such as food and aquatic feed. It will do this by developing and validating a new value chain for cultivating and processing microalgae, addressing both upstream and downstream processes.
Technological objectives:
Demonstrate the viability of high performance biomass and product production technology by developing an integrated microalgae biorefinery concept
Demonstrate high performance and low environmental impact during extraction separation and purification
Develop improved strains of microalgae
Develop and test new ingredients for cosmetic food and aquafeed products
Economic objectives
To make production of microalgae economically viable
To develop a cost competitive integrated biorefinery for microalgae
To increase the number of commercial cosmetics, food and feed products using algae
Environmental objectives:
To replace non-sustainable ingredients for sustainable alternatives.
MAGNIFICENT will have the following impact:
Scaling up of algae biomass production and subsequent reduction in cost
Significant increase in yield optimisation, improved product quality and reduction in energy use and improved environmental footprint.
Creation of a range of innovative high value products from microalgae, developed in partnership with all actors in the value chain, including consumers.
Integration of microalgae as a new biomass resource for the food, aquafeed and cosmetic sectors.
Creation of new, skilled jobs in algae cultivation and processing in engineering, construction, operation. In future, large-scale cultivation systems will take place underdeveloped areas unsuitable for agriculture.
Microalgae as a green source for nutritional ingredients
20 August 2019
The BBI JU MAGNIFICENT project features in a Wired magazine article covering the different approaches to tackle the challenge of feeding the growing global population. Read more
Consortium map
Project coordination
WAGENINGEN UNIVERSITY

Wageningen, Netherlands
Consortium
MADEBIOTECH - C R & D S.A. ZONA FRANCA DA MADEIRA

CANICAL, Portugal

IMENZ BIOENGINEERING BV

GRONINGEN, Netherlands

DECERNA LIMITED

BLYTH, United Kingdom

FRAUNHOFER GESELLSCHAFT ZUR FORDERUNG DER ANGEWANDTEN FORSCHUNG EV

Munchen, Germany

ALGOSOURCE TECHNOLOGIES

Asserac, France

NATAC BIOTECH SL

HERVAS, Spain

NECTON-COMPANHIA PORTUGUESA DE CULTURAS MARINHAS SA

OLHAO, Portugal

SPAROS LDA

Olhao, Portugal

ALLMICROALGAE NATURAL PRODUCTS SA

Pataias, Portugal

TOTALENERGIES RAFFINAGE CHIMIE

Courbevoie, France

ALGA DEVELOPMENT ENGINEERING AND SERVICES SL

EL PUERTO DE SANTA MARIA EL CADIZ, Spain

ERDYN CONSULTANTS SARL

Paris, France

NATUREXTRACTS SA ZONA FRANCA DA MADEIRA

MACHICO, Portugal

STICHTING WAGENINGEN RESEARCH

Wageningen, Netherlands
Former member
CMP-CIMENTOS MACEIRA E PATAIAS SA

LEIRIA, Portugal

KEMIN INDUSTRIES

HERENTALS, Belgium

N-ZYME BIOTEC GMBH

DARMSTADT, Germany