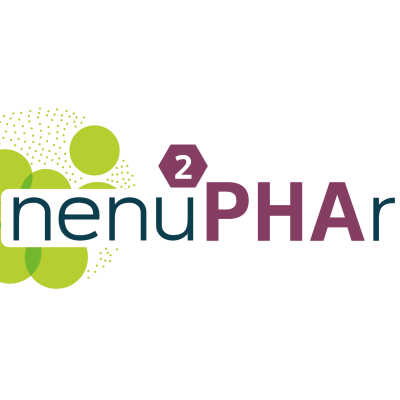 NENU2PHAR
For a sustainable and european value chain of PHA-based materials for high-volume consumer products
Project details
Type of project

Research & Innovation Action
Project period

1 September 2020 - 29 February 2024

CBE JU Contribution

€ 4 983 169,87

Call identifier

H2020-BBI-JTI-2019
Summary
Global plastic production relies heavily on petrochemicals – around 8 % of the world oil production goes to manufacturing plastics. However, there is growing awareness and concern over the environmental impact of plastics, such as marine pollution and associated loss of biodiversity - as well as the sheer persistence of plastic waste. This is creating a growing demand for innovative, more sustainable alternatives. However, the demand for plastic is not likely to disappear in the near future; in many industries it remains essential.
Fortunately, the emergence of starch-based polymers and polyesters from crops such as corn, potato, tapioca, sugarcane and oil seeds (canola, palm, soy) now offer alternatives to petrochemical-based polymers. However, these sources create their own concerns over land use and using edible crops as feedstock. This has seen the emergence of alternative bioplastics based on bacteria, fungi, and algae. These do not impinge on land for food or food for crops, have a smaller carbon footprint and are suitable for sustainable waste management options such as composting.
These bio-based, biodegradable plastics can address many of the challenges posed by existing materials. However, there are challenges to be overcome, particularly high costs and low production yields. A promising alternative lies in Polyhydroxyalkanoates (PHAs), a class of renewable, biodegradable, and bio-based polymers, in the form of polyesters. These can be manufactured using a purely biotechnological route with a variety of carbon-rich biomass feedstocks. In addition, these PHAs are reported to spontaneously degrade in oceanic conditions such as seas and rivers. The NENU2PHAR project will focus on developing a PHA stream to create a competitive value chain of bioplastic material for high-volume consumer products.
The overarching objective of the NENU2PHAR project is to develop a viable alternative to existing petrochemical-based plastics that are sustainable and biodegradable. Within this, the project has a number of specific objectives. It will:
Develop a competitive bio-source of PHAs polymers that are sustainable both from an environmental and an economic perspective. This will allow them to be targeted at high-volume consumer products.
Formulate and functionalise polymers for masterbatching and compounding to ensure the material is in a processable state and able to meet the needs of plastic product manufacturers.
Identify the processes required to ensure that PHA-based materials achieve functional properties of bioplastic that are equal to, or better than, those of their fossil-fuel counterparts.
Develop a range of prototypes of eco-designed PHA-biobased products that will be suitable for high-volume consumer products, using material selection, design and process definition to reduce both the waste and the environmental footprint.
Demonstrate the suitability of the planned NENU2PHAR value chain for the circular economy, by exploring end-of-life scenarios such as composting and recycling up to re-manufacturing.
Increase stakeholder and consumer awareness of new bioplastic products, in order to accelerate their acceptance by society and the understanding of the value of their appropriate end-of-life to the environment.
By achieving its overall objectives, the NENU2PHAR project will help provide a much-needed alternative to petrochemical-based plastics. In addition, it will also make contributions to specific BBI JU KPIs through:
Establishing a range of cross-sectoral interconnections in the bio-based economy between the industrial partners within the project, covering biopolymer extraction, compounding, product plastic manufacturers, recycling and remanufacturing.
Creating a completely new bio-based value chain, covering PHA-based bioplastic products from a sustainable bio-source to plastic compounds with an acceptable end of life.
Validating at least four new market sectors from the source material; use in bio-polymers (PHA, starch), master batch compounds as well as several bioplastic products.
In addition, the NENU2PHAR project will bring specific environmental benefits. The PHA-based polymers will be designed with re-manufacturing in mind, thus embracing a circular approach to materials. In addition, where it has not been possible to re-manufacture or recycle, the materials will lend themselves to biodegradation and/or composting, reducing plastic waste.
Consortium map
Project coordination
COMMISSARIAT A L ENERGIE ATOMIQUE ET AUX ENERGIES ALTERNATIVES

Paris, France
Consortium
LOMARTOV SL

Valencia, Spain

INSTITUTO TECNOLOGICO DEL EMBALAJE, TRANSPORTE Y LOGISTICA

Paterna, Spain

UNIVERSITE DE BRETAGNE SUD

Lorient, France

CENTRE SCIENTIFIQUE & TECHNIQUE DEL'INDUSTRIE TEXTILE BELGE ASBL

Bruxelles / Brussel, Belgium

KAJ ZOO

Dzialdowo, Poland

BIOTREND-INOVACAO E ENGENHARIA EM BIOTECNOLOGIA SA

Cantanhede, Portugal

BIOECONOMY FOR CHANGE

Barenton Bugny, France

CENTRE TECHNIQUE INDUSTRIEL DE LA PLASTURGIE ET DES COMPOSITES

Bellignat, France

SOFRADIM PRODUCTION SASU

Trevoux, France

ZERO EMISSIONS ENGINEERING BV

Delft, Netherlands

ELIXANCE POLYMERS

ELVEN, France

CELABOR SCRL

Herve Chaineux, Belgium

DANONE RESEARCH SAS

Palaiseau, France

BIO-MI DRUSTVO S OGRANICENOM ODGOVORNOSCU ZA PROIZVODNJU, ISTRAZIVANJEI RAZVOJ

Matulji, Croatia
Former member
ELIXANCE MASTERBATCHES

Elven, France